After offering an early platform to the likes of Tribes, Trophy Wife and James Yuill, iconic fashion brand Lyle & Scott are pleased to announce the second in a series of 'Curated by Lyle & Scott' shows. The exciting programming this year will see Chad Valley, Alex Clare, Disclosure and Hooray for Earth perform at shows across the country.
11th October – XOYO – London w/ Chad Valley, Disclosure + Competition Winner
23rd November – Cabaret Voltaire – Edinburgh w/ Alex Clare, Hooray for Earth + Competition Winner
24th November – The Deaf Institute – Manchester w/Alex Clare, Hooray for Earth + Competition Winner
29th November – XOYO – London w/Alex Clare, Hooray for Earth + Competition Winner
Further London dates to be announced shortly
Tickets for all shows cost £6 and can be purchased from
For tickets please go to www.lyleandscott.com/cbls
'Following on from last year's successful CBLS series in London, we are excited to be taking the show on the road and supporting emerging talent around the UK' said Jess Pugh, Lyle & Scott's Marketing Manager.
After the initial London launch which will feature Chad Valley and Disclosure, 'Curated by Lyle & Scott' will take Alex Clare, Hooray for Earth plus a third act, which will be decided through a fan-influenced competition on the road.
Headlining the October launch at London's XOYO will be Chad Valley – the personal outpourings of one Hugo Manuel, the balearic inclined vocalist of Oxford's Jonquil and founder member of the Blessing Force collective. Hugo has made quite a splash this past summer, supporting the likes of Amiina, Mountain Goats and Foals. Blog darlings Disclosure who's recent offering have won them fans at Pitchfork, NME, XLR8R, Loud and Quiet, Altered Zones and RCRD LBL will be supporting on the night.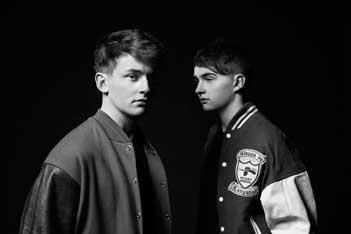 Headlining Edinburgh, Manchester and the second London date will be Island Records' signing Alex Clare, whose debut album produced by Switch and Diplo is due out later this year. Supporting Clare will be New York rock outfit Hooray for Earth.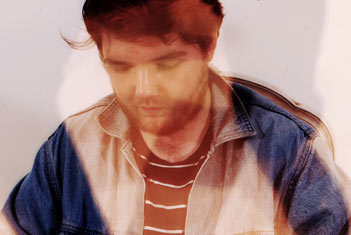 Lyle & Scott are offering new bands the chance to perform at any one of the upcoming CBLS gigs as the opening act. All you need to do is send in a YouTube clip to CBLS@live.co.uk. The shortlist will then be put on Lyle and Scott's Facebook and fans can 'like' to show support. Our panel of experts will then choose 1 winner per show. Competition opens on 6 Sept until mid November.
http://www.myspace.com/hugomanuel