HBO's The Deuce, released on Blu-ray, DVD & Digital Download 12th February 2018, stars James Franco and Maggie Gyllenhaal, and explores 1970s New York and the rise of the pornographic industry within the area.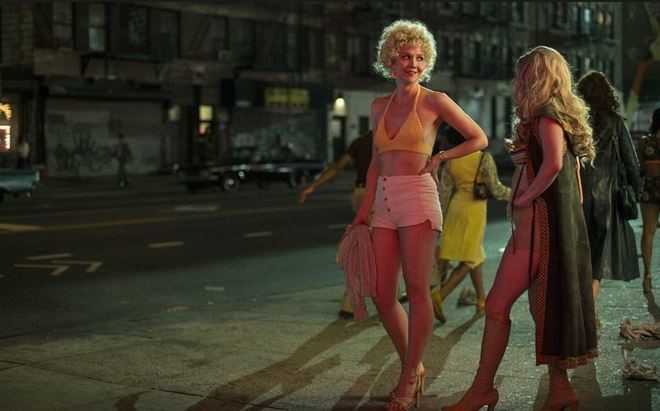 During this era the streets of New York were wild and dangerous and became a centre for mobsters, pimps, prostitutes, sex shops, drugs and gangs before the area was swept clean with major department stores, McDonalds and Starbucks cafes – the New York we know of today. The Deuce faithfully recreates some of the notorious Time Square destinations and gives viewers an up-close look at this gritty world of sex and crime.
London of course has  it's very own version of a red light district named Soho. Once known as the biggest sex district in the U.K. we've taken a look at how the infamous area has transformed itself from London's sleazy heartland, to fashionable up market restaurants and retail outlets over the last decades.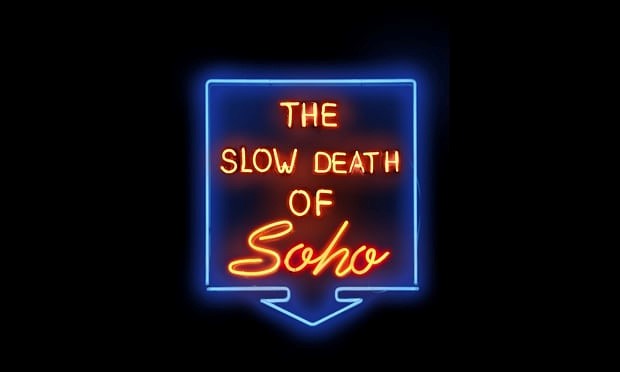 In the 1970s and 80s Soho was a den for sex shops and clubs, which the area became renowned for. There were over 160 sex shops and around 40 flats were used for prostitution in the neighborhood. At the time, Soho was the only place in England where sex was visibly on sale – in adult cinemas, sex shops, strip clubs, peep shows and stag clubs.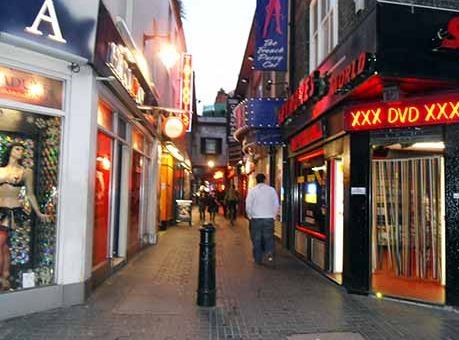 By the mid 80s things began to change. Westminster council, under pressure from high-end residents in the area, began clamping down on the sex trade, refusing to renew licenses for sex shops and closed many illegal video shops that sprung up in the central London pocket.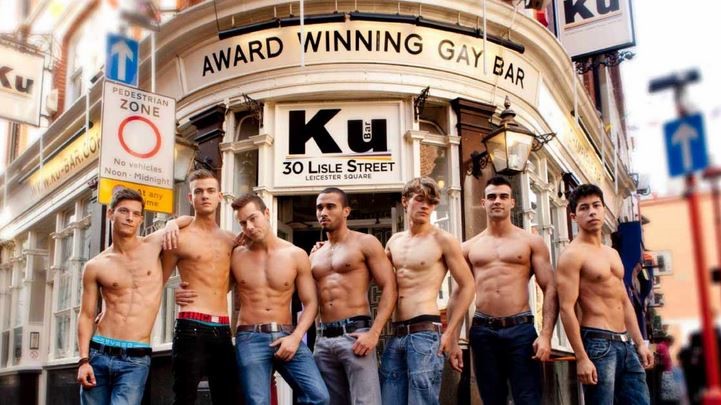 Within 5 years the gay community moved in taking over shops and bars and by the 1990s Soho became a vibrant hub of clubs, cafes and shops fuelled by the "pink pound".  Clubs such as G.A.Y, Village and Heaven started popping up everywhere and Old Compton Street became the capital's gay epicenter.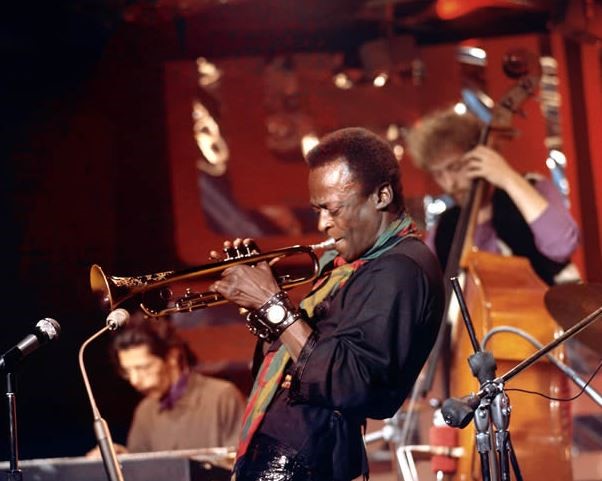 Soho has also been home to some of the best clubs and bars including the world's most famous Jazz club Ronnie Scott's which was opened by Ronnie himself in 1959. It's attracted some of the world's biggest musicians in the industry such as Chick Corea, Miles Davis and Dave Holland all having performed in the legendary club.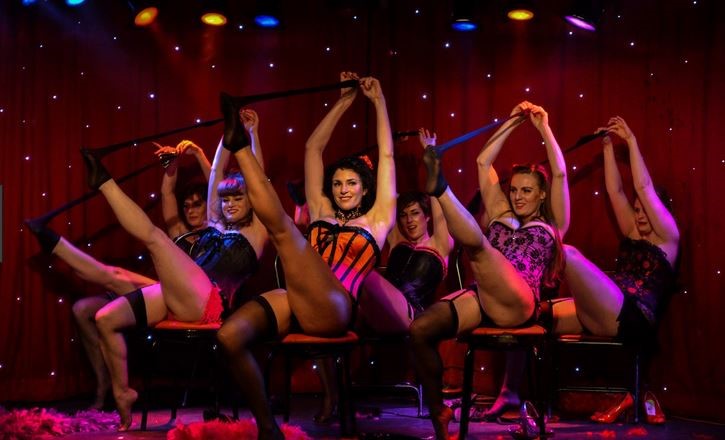 Madame Jojos was around for about 50 years before it was closed in 2014 after having its license revoked on 29 March 2014. Long established as the West End's finest club for burlesque and cabaret shows, comedy nights, music gigs and legendary club nights. It was White Heat from 2007, a weekly club night that hosted gigs for some of the world's biggest names including Adele, The XX, Lorde and The Klaxons.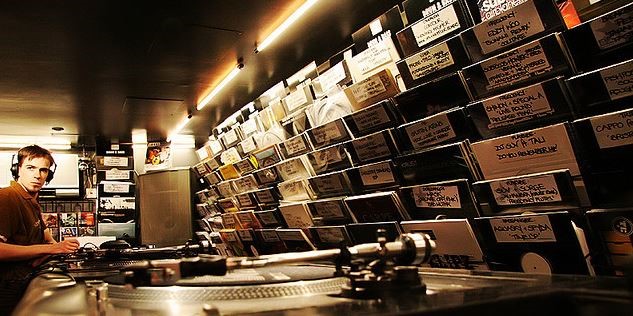 In the 1990's the area was also a mecca for record shops. There were over 20 independent stores on Berwick Street alone, but fast forward to today and there are only a mere 3 record stores still in existent in the area.
Legendary vinyl shops such as Vinyl Junkie, Black Market and Sister Ray – once essential hubs for world class DJs such as Groove Amarda, Giles Peterson, Norman Jay, Carl Cox, Goldie, Shy FX and the cult vinyl collector all closed shop since the dying of vinyl and the considerable amount of gentrification to Soho.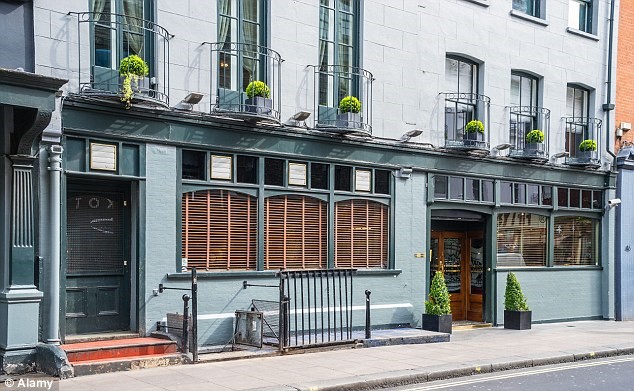 Although fashionable private members clubs have been around since the famous Groucho emerged in the 80s private members clubs are still as hot as ever. Attracting celebrities, royalty and the creative industry, clubs such as Soho House, The Ivy, Century Club and Library gives folks somewhere cool to go for date spots, an alternative office or for somewhere to escape for a late night drink or to snort cocaine.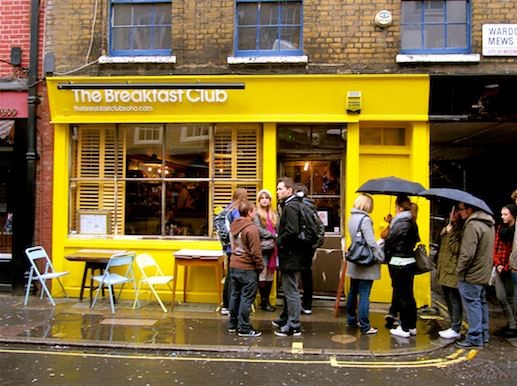 This is the Soho as we know of today; customers queuing outside the latest super-trendy cafes and restaurants. In this picture you can see customers queuing to get into The Breakfast Club, for some hipster breakfast! The restaurant scene in Soho has never been hotter and has a killer range of restaurants to satisfy any culinary craving.  Some of the best cafes & restaurants include Soho Grind, The Milk Bar, Flat Iron, Zelman Meats, Bone Daddies, Chotto Matte and Cay Tire.
The Deuce out on Blu-ray, DVD & Digital Download 12th February 2018.