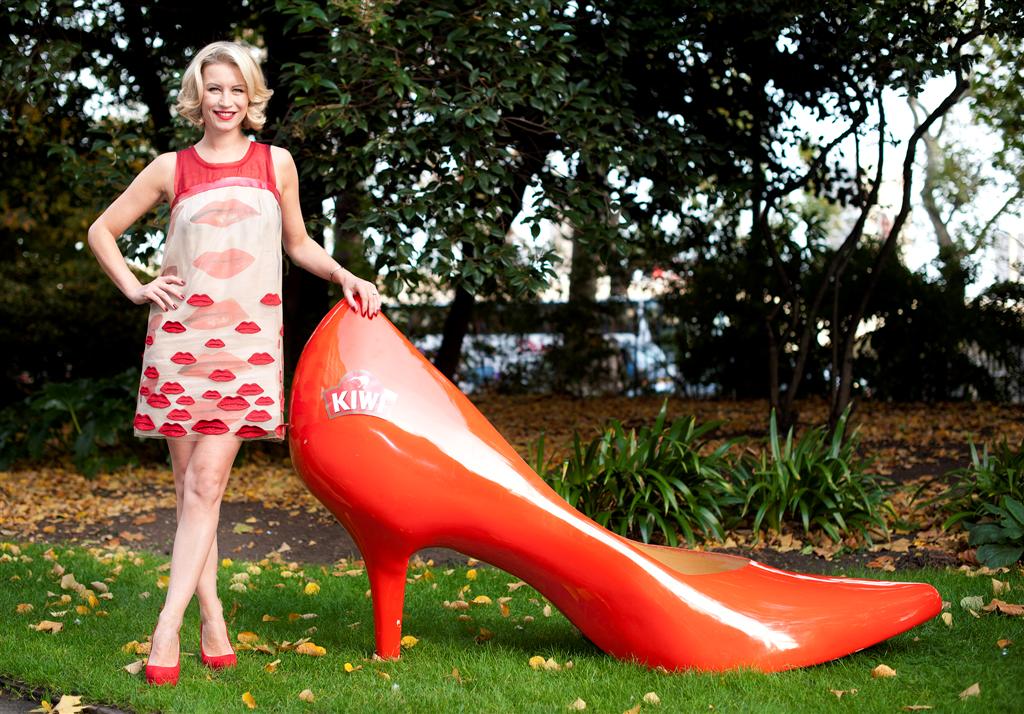 Shoe Aid for Africa's Celebrity Shoe Auction was launched today by the ever lovely Denise Van Outen. Shoe Aid for Africa was set up by quite possibly the most popular brand of shoe polish in the UK, if not the world, Kiwi. What man doesn't have a tin of Kiwi polish at home?
The campaign itself aims to send 100,000 pairs of shoes to Africa and the best thing is you can send a pair with just a few clicks of a mouse.  If you head over to www.shoeaidforafrica.org and leave a message on the interactive map Kiwi will send a pair of shoes to Tanzania on your behalf.
Also on the site you'll find out how you can win a once in a lifetime experience of helping to distribute the shoes collected in Tanzania with Soles4Souls who provide shoes to children the world over; they estimate that over 300 million children worldwide are without shoes. That should give you something to think about when you next look at your own shoe collection!
Of course for some shoe collecting is a way of life, which is why Denise Van Outen was launching the 10 day auction on eBay. Male and female celebrities have donated shoes to be auctioned and every $1/63p raised will result in a pair of shoes being sent to Africa by Kiwi.
We've managed to find out details of some of the male celebrities who have donated shoes but you should check the auction daily as there may be more added, not to mention the female shoe donators who I know include Barbara Windsor, Mel C and Sarah Chalke. Men's shoes that you can bid on include those from:
Gok Wan
Zach Braff (Scrubs)- Men's Nike Velcro shoes
Donald Faison (Scrubs)- Men's Nike Hightop Basketball shoes
Jason Kidd (NBA Dallas Mavericks)- Reebok Running shoes
Brad Arnold (Lead Singer/ 3 Doors Down)- Black Alfani Leather Ankle Boots
Tom Watson (PGA/ Pro Golfer)- Men's Footjoy Golf Shoes
Brian Friedman
Nick Ede (Puma)
Simon Webb
Emperio Armani
So if you feel like grabbing yourself a pair of shoes and doing something for charity head over to Kiwi Shoe Aid for Africa's Celebrity Shoe Auction now, before it's too late!