Beats By Dre are a range of headphones produced by high end cable manufacturer Monster, as the name may suggest they are also endorsed by the rapper Dr Dre.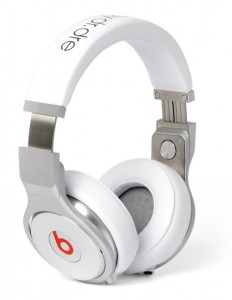 When I was asked to review the new Beats Pro headphones I have to admit I wasn't exactly thrilled by the idea, I'm not a rap fan really and with these aimed and designed supposedly for rap music I couldn't see how much I would enjoy these imagining bass heavy distorting on my indie guitar based music.
Well from the moment I plugged them I was sold, the headphones produced a crisp clear sound on every piece of music I threw at them, instrument separation truly amazed me and I have honestly been rediscovering some of my favourite music.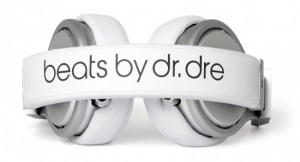 The build quality is fantastic, the frame is made from a thick metal alloy that could stand up to the toughest situations, there's no plastic to snap here. Even the cord is thick and durable like nothing I have seen before, I truly am very impressed.

So Im impressed witht he sound, Im impressed with the build quality, what lets these headphones down slightly is the price with a RRP of £349.00  Id say a good £100 of that must be going into Dr Dre's pocket.  Still well worth a look and if you have the cash why not?
Amazon currently have the Black version onsale for £275 which may be worth a look here