Sranrom are delighted to introduce their first collection just for men; True Spirit. Specifically developed to help moisturise and revitalise tired masculine skin. Containing natural revivers, including Imperata Cylindric, Aloe Vera and Guava leaf extract, the True Spirit range includes the following five products: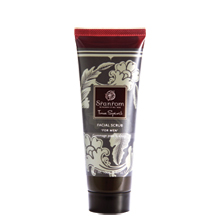 Facial Scrub – A zesty and energizing scrub that gives your skin a new lease of life. The oil free base helps cleanse and tone, giving you a more vibrant appearance. Formulated from natural exfoliators, the scrub unblocks pores and helps the skin to replenish itself.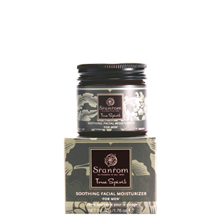 Soothing Facial Moisturiser – A natural, non-greasy cream that is ideal for applying after shaving. The masculine scent has been blended from woody essential oils and mixed with citrus extracts to complete the refreshing formula.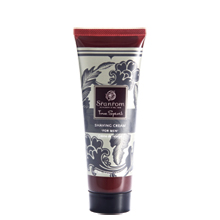 Shaving Cream – A fusion of Eucalyptus, Peppermint and Bergamot oils helps to restore and infuse energy into your day and skin. Aloe Vera is added to help combat skin irritation and is great for sensitive skin.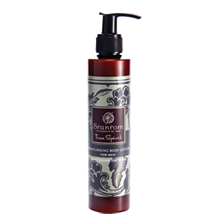 Moisturising Body Lotion – This light, non-greasy lotion is great for application after bathing, helping to give your skin long lasting protection. The lotion is formulated to lift your spirits as well as improving the texture and feel of your skin.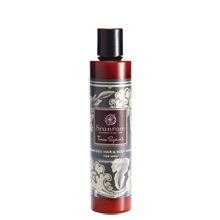 Combined Hair & Body Wash – An energising, wood-scented hair and body wash; its invigorating ingredients cleanse without taking moisture from the skin or hair. Using naturally potent essential oils and herbal extracts, the wash helps lift your energy levels through its stimulating aromatherapeutic properties.
Available in Fenwick stores
Prices starting from £10
www.sranrom.co.uk