So first of all what is a Podcast?
According to Wikipedia:
"A podcast is a type of digital media consisting of an episodic series of files (either audio or video) subscribed to and downloaded through web syndication. The word is a neologism derived from "broadcast" and "pod" from the success of the iPod, as podcasts are often listened to on portable media players"
I love my Pod-casts, perfect to listen to on the train home or the 20 mins you are waiting in the pub for that annoying friend who is always late ( you know who you are!)
So here is my Top Five pick of the Podcasts currently out there :
Ian Collins Wants a Word
I grew up listening to Collins on his late night / early morning talk show and just recently he has entered the Podcast world , with special guests and such regular features as Random Acts Of Irrational Annoyance, the Showbiz Shoebox, Voice-mail Roulette, The Court Of Collins, and more!
http://www.iancollins.com/podcast.php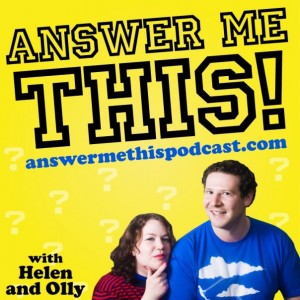 Answer Me This
Answer Me This! is a weekly comedy podcast in which Helen Zaltzman and Olly Mann answer questions on any subject submitted by their listeners, with the assistance of Martin the Sound Man.
The Show has been nominated for Best Internet Programme at the Sony Radio Academy Awards, winning a Gold in 2011 and Silver in 2010. The show has been named 'Critic's Choice' in The Times, Time Out, The Guardian, Q Magazine, Radio Times, and The Independent , as well as being named one of iTunes' Podcasts of the Year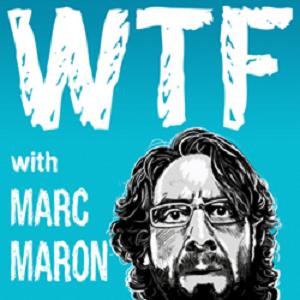 WTF Podcast with Marc Maron
American stand up Comedian Marc Maron talks to everyone from Louis C.K. to Conan O'Brien to Russell Brand, not your typical interview either more like two guys chatting about their life and profession.
www.wtfpod.com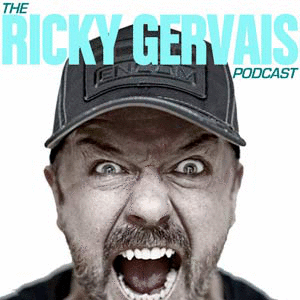 The Ricky Gervais Podcast
This podcast is quite possibly the podcast that broke the whole medium and made it the massively popular thing it is today. The Ricky Gervais podcasts have been running for many years now, the consist of Ricky, his writing partner Stephen Merchant and producer Karl discussing a range of topics to great comic effect. My favourite section is of course 'Monkey News' I will say no more go download it now! (£ – some of the RG podcasts are free however most do cost to download)
Download Via Itunes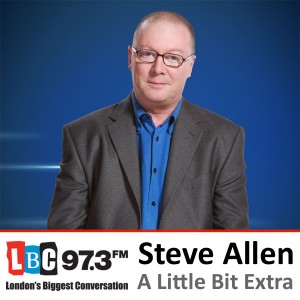 The Steve Allen Show – LBC
Steve Allen is the early breakfast talk presenter on London based talk station LBC. He's bitchy, he's miserable and he's critical, I can't start my morning without  him! ,To listen to Steves show you have to subscribe to the LBC podcasting service but its quite reasonably priced and you then get access to all the LBC shows on podcast as well as past shows and specials.