Recipe for men is a Swedish brand that was founded in 2003. Jonas Wikstrom
who had a background in skincare got together with his friends Jesper Matsch,
Jesper Ronnback and Mikael Snabb – a mix of economists and alpine skiers.
They all met together through sports and this is how they saw the niche for a
men's skincare brand as they found that other brands did not provide enough
moisture for their skin with their energetic lifestyles. In addition, they were
frequently outdoors, exposed to the sun everyday as well as the harsh climate of
Sweden. Recipe for Men is a highly intuitive, easy to use men's skincare concept
with excellent moisturising properties and protection properties.
The line has been continuously tested on a focus group consisting of 60 men in
Sweden of different ages and with different lifestyles. The group has had a huge
influence on the product development process, both in terms of function and in
terms of conceptual qualities. The result was a modern, logical men's skincare
line based on the highest quality ingredients available. Recipe for men is now
sold in 16 countries worldwide.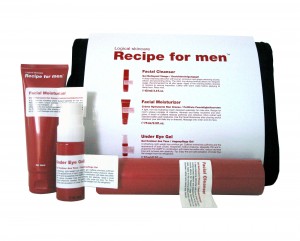 The range consists of a Facial Cleanser; Facial Scrub; Ultra Sensitive Shaving
Foam; Clear Shaving Gel; Facial Moisturizer; Under Eye Gel; Anti Blemish Cover
Stick; Concealer in Light/Med/Dark; Alcohol free Antiperspirant Deodorant; Super
Smooth Body Cream; Ultra Clean Shower Gel; 3 Way White Gift Bag and the 3
Way Red Gift Bag: Prices range from £15 to £30 for the products and £55 – 65
for the gift sets.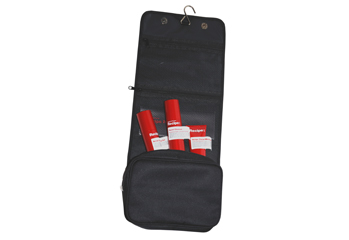 Available exclusively at www.beautyworkswest.com in the UK