This week  Stella Artois is giving film fans the chance to win tickets to the UK preview of 'Looper', a futuristic action thriller set in 2044 which follows a time travelling assassin who eliminates targets sent back in time by a criminal organisation. The only rule is that you do not let your target escape – even if that target is you. Stella Artois has partnered with Picturehouse Cinemas and leading film magazine Little White Lies to host this special preview.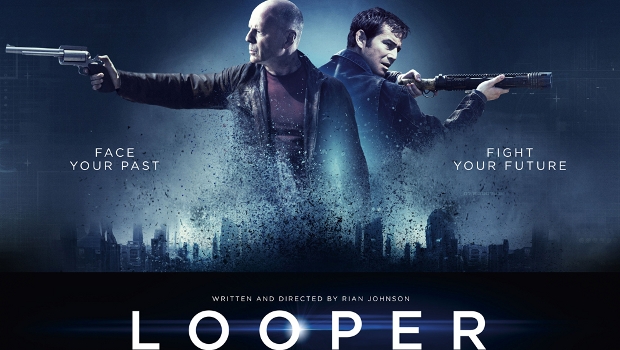 The film follows Joseph Simmons, played by Joseph Gordon-Levitt, working as a "Looper" ('assassin') in the illegal time travel business whose job is to travel 30 years into the past to get rid of his targets. In a gripping twist, Simmons recognises one target as a future version of himself, played by Bruce Willis, who escapes before he is killed. Joseph then triggers a manhunt by his mafia employers, for failure to complete his mission. Emily Blunt joins the star-studded cast for this futuristic action thriller.
The rules are put to the test when Joe is called upon to "close his loop" and assassinate his future self (Bruce Willis). In failing to pull the trigger, so begins a desperate race against the clock as Joe begins to unravel his own future and older Joe's past.
The exclusive event will take place at the Hackney Picturehouse on Thursday 27th September from 8.30pm, offering the chance to see the film before the official release on Friday 28th September. Film fanatics can enter the competition via the Stella Artois UK Facebook page  – the online home of the Stella Artois Cannes Cinema Club, a unique club bringing to life great moments in film with exclusive experiences for film lovers everywhere. To be in with a chance of winning, fans can click on a dedicated tab at the top of the Stella Artois UK Facebook page<http://www.facebook.com/stellaartoisuk> that will direct them to a short entry form and multiple choice question. They will then be entered into a prize draw that will be live from Thursday 20th September and run until 9am on Monday 24th September. The winners will be drawn and notified on Monday 24th September.
The preview screening will be the third instalment in a series of stand-out film events hosted by Stella Artois this year, in partnership with Picturehouse Cinemas. The scheme kicked off with a UK preview of Bart Layton's highly anticipated real-life thriller 'The Imposter', which received rave reviews at Sundance, SXSW and SilverDocs Film Festivals as well as winning the Grand Jury Award at Miami International Film Festival. The second instalment featured exclusive screenings of 'Shut Up and Play the Hits', a film that follows LCD Soundsystem's frontman, James Murphy, through his final showdown gig at Madison Square Gardens. The film has already received positive reviews with Total Film giving it a five-star review (denoting 'outstanding').
"Looper is a sci-fi action thriller set to keep viewers on the edge of their seats" said James Watson, Marketing Director, Stella Artois Western Europe. "Delivering exclusive film events to our fans and celebrating thrilling cinema together is, and always has been, a priority for Stella Artois. Our film bursary scheme lets us do just that, allowing us to create and share in unique and memorable film moments with cinema-lovers nationwide."