I'm often sent aftershaves to try in the hope I will write something about them and too often I just cant as they just don't do much for me, you see I know what I like and tend to stick with it and that means I mostly wear Issey Miyake L'eau D'issey Pour Homme, its a classic scent that I'm often  complimented on.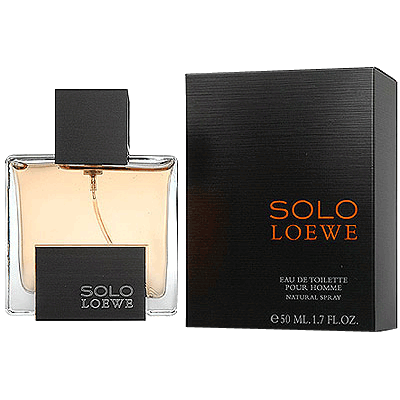 So I wasn't sure what to think when I was sent Loewe's Solo fragrance, for one I admit I havent heard of the brand before although it turns out they have been around since  1846 when a group of craftsmen opened a leather goods workshop
in central Madrid. Within a few years they had established themselves as one of the best names in leather goods and fashion, a trait they still hold dear to this day.
Loewe is now well established in high end fashion with Karl Lagerfeld, Giorgio Armani and Laura Biagiotti all having contributed to the Loewe collections.
Loewe launched their first scent in 1985, and has since become a market leader in Spain.
Upon the first spray of the scent I was pleasantly surprised, it actually reminds me alot of my beloved Issey Miyake with its citrus tones  and spiciness but Loewe also have their own unmistakable scent here which they make their own. I'm not the best at describing scents but I know what I like and I like Solo. I wore it out yesterday to meet a friend for lunch and no less than three people enquired as to what I was wearing which is a very good sign indeed!
You can pick up Loewe Solo on the high street at  The Fragrance Shop or visit www.thefragranceshop.co.uk