Last week I sampled a  couple of things from Proactiv Cleansing, they are great quality products I think you will really enjoy, heres the run down:
Boast skin that's clear and radiant with this effective exfoliating cleansing bar

Packed with skin clearing, hydrating and exfoliating actives it will remove dirt and excess oil, and unclog pores to leave the face and body radiant, and glowing.
Proactiv Cleansing Bar with 1% Salicylic Acid whisks away excess oil, dead skin cells and impurities as it unclogs pores – working to clear blemishes and preventing future outbreaks. This cleansing treatment combines micro-beads with a proprietary blend of ingredients to boost exfoliation, keeping pores free from debris and skin smooth and refined.
This amazing bar produces a high foaming lather, derived from coconut oil to leave the skin squeaky clean without the unnecessary pore-clogging residue that other soaps can leave behind.
Soap-free, surfactant-free and free of any harsh detergents, use morning (and night) for clearer skin.
Proactiv Deep Cleansing Body Wash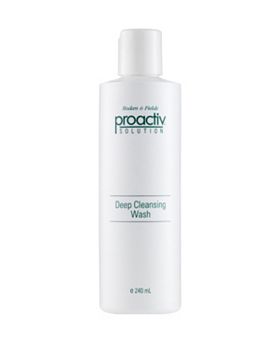 Combines up-to-the-minute technology that like the Cleansing bar also contains Salicylic Acid to help unclog your pores.
The body wash has been formulated to help clear blemishes and soothe inflammation on the back, neck, shoulders and upper arms.
This highly effective treatment will also help with shaving rash, an irritating and uncomfortable challenge for most of us men!
Co-developed by leading US dermatologists Katie Rodan MD and Kathy Fields MD this fabulous triple-
action body wash will work hard to cleanse the skin and remove dead skin cells, and impurities, helping to
prevent future breakouts. Salicylic Acid will help to unclog, purify and refine pores, clearing blemishes and
preventing whiteheads and blackheads. Gentle exfoliating beads will help to remove dead skin cells, dirt
and grime to reveal fresh healthy skin and Aloe Barbadensis Leaf Juice will hydrate and soothe the skin so
that it never feels tight or dry.
Non-irritating and dermatologist tested, this fabulous body wash is perfect for all skin types, is unisex and
is effective against adult and teen breakouts. Apply to dampened skin and gently massage; then rinse
with warm water.
Available from www.Boots.com for £19.99