For a while now I have been looking for a replacement set of headphones for my in ear buds, so in the first of a series of reviews I'm taking a look at the options out there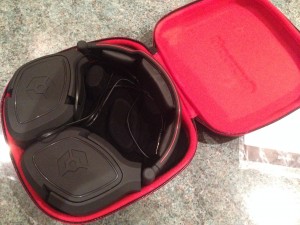 The first thing that strikes you about the Gioteck EX-06 is they have a nice solid build to them, while they are plastic they have a nice what feels like rubberized feel to them, they also fold down which is handy for stowing them away in your bag or in the supplied hard-case when not in use.
The sound quality is quite stunning, for a £35.00 pair of headphones I really wasn't expecting to be blown away by the sound but I really was so impressed with the EX-06, instrumentation had good separation, vocals were crystal clear as was guitar and bass.
New life was brought into the already impressive 40th Anniversary remaster of Bowie's Rise and Fall of Ziggy Stardust, I found myself skipping back to listen to certain tracks again and again. The over ear 40mm drivers are pure bliss to my ears.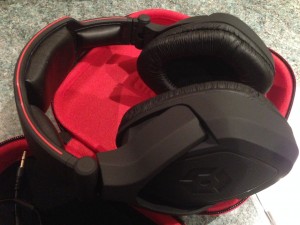 Negatives?
Well for me they are a bit bulky for everyday use on my daily commute, but I think one of the positives of the rather large design is that the ear cups really solidly grip your ears shutting out the outside world to the point I couldn't even hear the drivers announcement on the tube when music was playing, I was shut away I'm my own musically bliss which on a boring repetitive train journey back and forth into London each day can never be a bad thing!
I had the wired version which comes with a inline microphone and pause/play call answer button but no volume control. but these are also available in a wireless version ideal for gaming and skyping.
As I said I do find them a bit bulky but in time I'm sure will get used to that but one place I will be using these will be on my next flight where I'm almost positive this fantastic value headset will block out most of the noise.
The EX-06 is available in wireless (SRP £59.99) and wired (SRP £34.99) formats this November. For more information and to join Giotecks mailing list visit www.gioteck.com