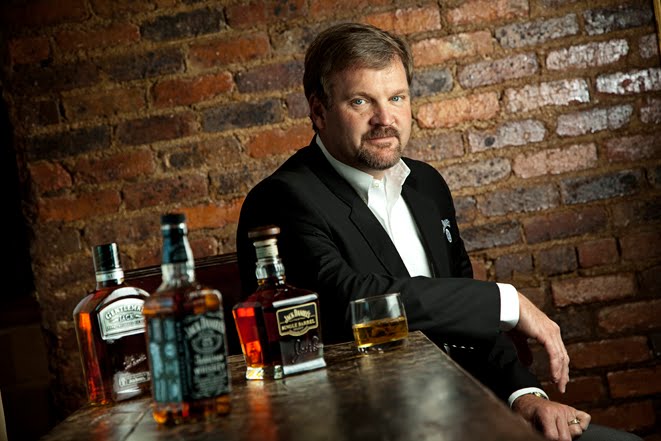 A few weeks ago I had the pleasure of meeting Jeff Arnett – Jack Daniel's Master Distiller at Jack Daniel's pop up bar 'JD Rocks' at The Macbeth in Hoxton.
As manager of quality control and whiskey maturation, Jeff oversees all 77 warehouses and 1.7 million barrels of whiskey maturing at the Jack Daniel's Distillery in Lynchburg, Tennessee. Jeff grew up down the road from Lynchburg in Jackson, Tennessee. He received a degree in industrial engineering from the University of Alabama and cut his teeth on food and beverage manufacturing for 11 years before coming to Lynchburg in 2001 as a quality control engineer.
Jack Daniel's has a very interesting history and there really is no better and more engaging  person to tell you about that than Jeff himself, in this first film from the event Jeff talk about the history of Jack Daniel's.
In This second video Jeff takes us through tasting the different products from Jack Daniel's  – Jack Daniel's No7, Gentleman Jack, Single Barrel and Honey.
They were all fantastic but my favorite by far was the Single Barrel, I had only really experienced Jack Daniel's with Coke before so this was a real eye opener for me, a fantastic Whiskey in its own right.
Jack Rocks – Hoxton
Jack Daniel's, in association with NME and Spotify,  have created Jack Rocks. Taking over iconic music venue The Macbeth in Shoreditch, they will be showcasing upcoming talent, hold gigs with bands big and small, as well as workshops and Q&A sessions.