Last week we were invited along to a cocktail masterclass with London Grind bar manager Adam Wright to show off the versatility of of Bundaberg Ginger beer and pairing the cocktails with different food, in all we tried six different cocktails which by the end of we were a little merry!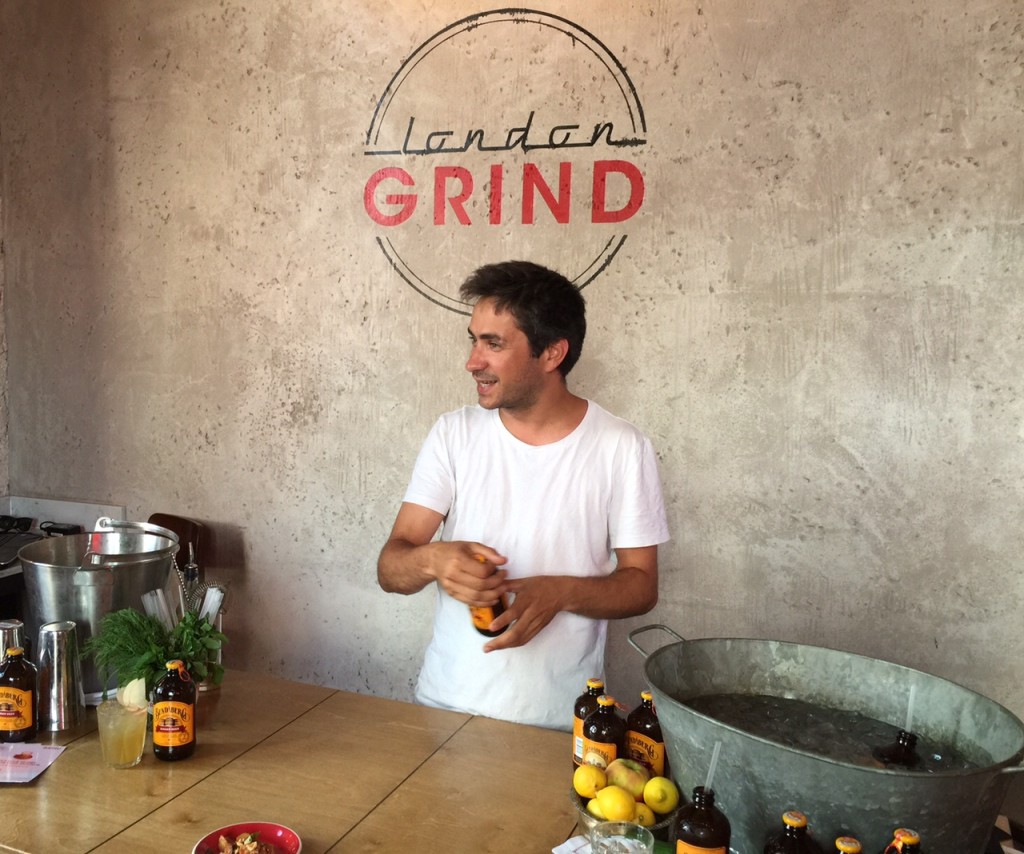 my favorite ginger beer cocktail is of course the Dark and Stormy (which incidentally goes perfectly with Bundaberg) but my favourite from the night was the London Mule which I thought I would share with you below
Make the perfect London Mule
Ingredients
·       1Ž4 fresh apple cubed (red delicious)
·       20ml maple syrup
·       25ml fresh lime
·       50ml bourbon
·       3 dashes of angostura bitters
·       Bundaberg ginger beer
·       Two cubes of candied ginger
Method
Muddle the fresh apple, candied ginger and maple syrup
Add the bourbon, lime juice and angostura bitters and shake
Strain into a short glass and top with Bundaberg Ginger Beer
Garnish with candied ginger and fresh apple fan
Enjoy your drink
Adam remarked on the London Mule "London has long been having a love affair with craft beer but craft cocktails are also about to have a moment. We wanted to introduce a new cocktail that would embrace craft, sophistication and summer. Something you could imagine Don Draper drinking at the weekend. The London Mule is just that."
The London Mule is available at both the London Grind and Shoreditch Grind and is deliciously refreshing on a warm summers evening.
for more information on Bundaberg Ginger beer head over to Facebook.com/BundabergUK or @BundabergDrinks