No matter how old we are I think its safe to say most of us men have different grooming routines some Im sure are great others we are a bit set in our ways or just doing things plain wrong! I know I have been guilty of this in the past which is why Im please to bring you in conjuction with Man Cave grooming products the top four grooming myths for the modern man
Myth #1 – The more shaving gel, the better the shave
False. When it comes to shaving gel, less is more. Smothering your chin in gel could leave you with dry skin and an empty shaving cream bottle sooner than you'd expected. The key is finding a cream that will provide even coverage and allow the blade to glide smoothly across the face with a small amount of product.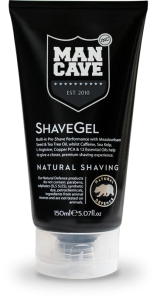 ManCave ShaveGel is infused with a Pre-Shave treatment to soften the beard while preparing skin for a close and comfortable shave, using only a small amount of product
Myth #2 – Moisturisers will make oily skin oilier
Wrong! Contrary to popular belief, using moisturiser on oily skin will not increase oiliness. Moisturisers are designed to lock in the skin's naturally occurring moisture, as well as protect the skin from the daily elements.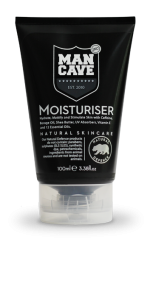 ManCave's natural face Moisturiser is enriched with bioactives to create a soothing easily absorbed formula, which rejuvenates, retextures and helps firm skin leaving a smooth matte finish.
Myth #3 – Men's and women's products are the same
False. Men's skin is up to 20% thicker than women's. It's much oilier and ages differently too, so it needs different vitamins and minerals, which means different products.
ManCave's products are developed specifically for men and the bold branding is an unapologetic statement of masculinity. 
Myth #4 – Shaving after a shower is better
Curveball. This one is actually true. Shower steam opens up the pores for a closer, cleaner shave and to minimise skin irritation.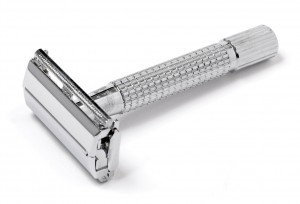 To get even more out of your shower, use an invigorating shower gel such as ManCave's Lemon & Oak ShowerGel which has been developed to uplift and stimulate with a range of essential oils serving to prepare you for whatever the day holds.
For more information on ManCave products and to buy direct head over to www.mancaveinc.co.uk