Started in 1990, Mangal Ocakbasi has become one of London's most iconic restaurants. Located in a Dalston backstreet off the Kingsland Road, the smell of smoke and charcoal lingering in the air, will soon guide you directly to the queues of people waiting to get into this top eatery.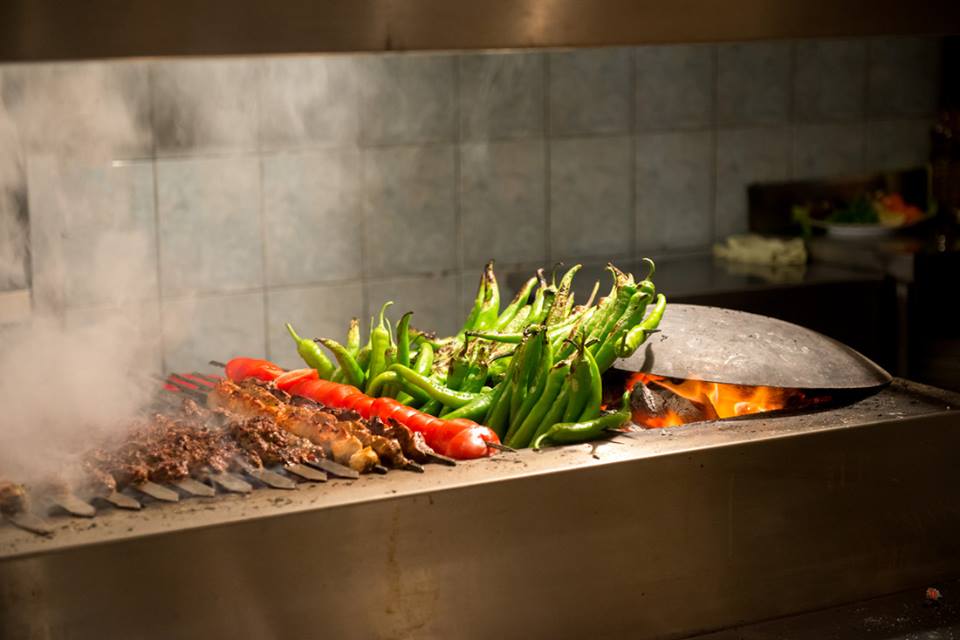 Winner of Time Out's Eating & Drinking Awards in 1993 and runner-up in 1994.Mangal has become one of the most sought after places to dine in London. (You will often find a star hidden in the corner of the restaurant tucking into one of Mangal's staple dishes.)
And now, 25 years on since this family-run business first opened their doors, they have finally decided to expand to uber trendy Shoreditch on Rivington Street.
Chef /Owner Ercan CUCE, who inherited the family-run business from his father, describes the decision to expand as a 'momentous occasion and a natural progression' for his much-loved restaurant. 'We couldn't think of a better or more exciting time to grow Mangal. Here at Mangal, we have a passion for fresh, exciting Turkish food and we want to continue to share our love and passion to a wider audience.'
The restaurant is located inside the Bedroom Bar & Comedy Cafe and open for lunch Monday to Friday, and dinner Monday to Saturday and last week we were invited to give the menu ago and were totally blown away.
I have never actually gone to the original Mangal but have heard amazing things over the years so with this latest expansion right on my doorstep it seemed rude not to go along.
The restaurant is situated in small but perfectly sized area of the comedy club set to relaxed rustic surroundings, they serve simple well-made food and the setting is the same.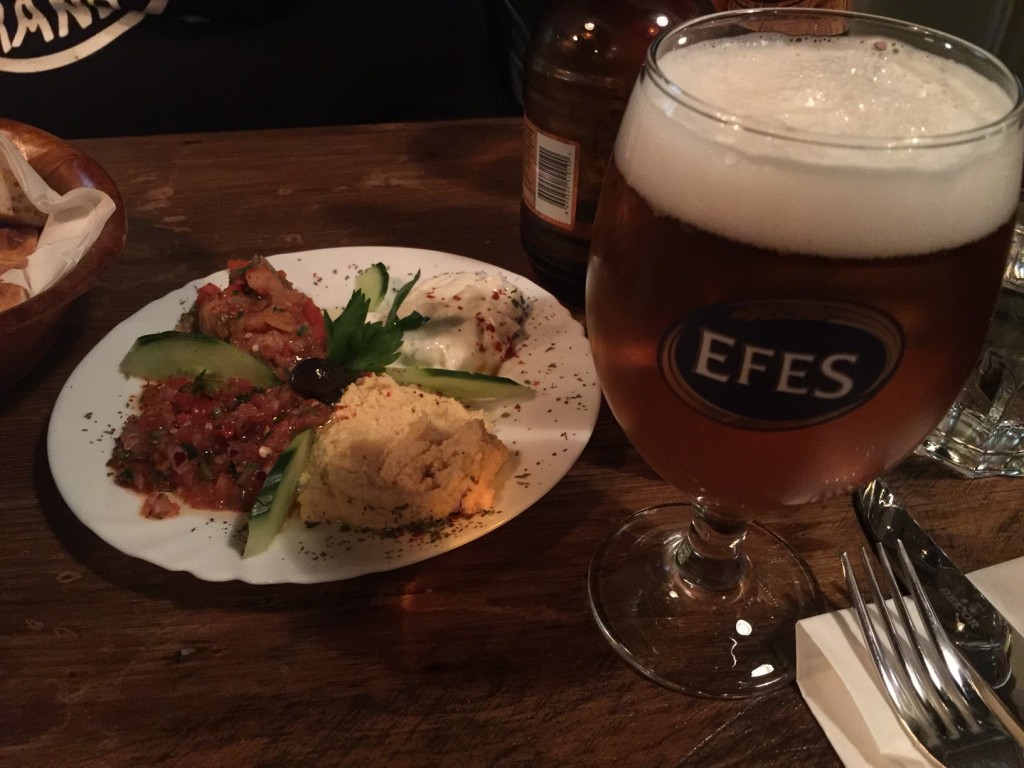 We started off with a plate off with some hummus and bread with a ice cold Effes beer to wash it down.

Our starter proper was a large fresh plate of salad to share, Im not one to order a salad but the veg was fresh crunchy and lightly dressed perfect for me.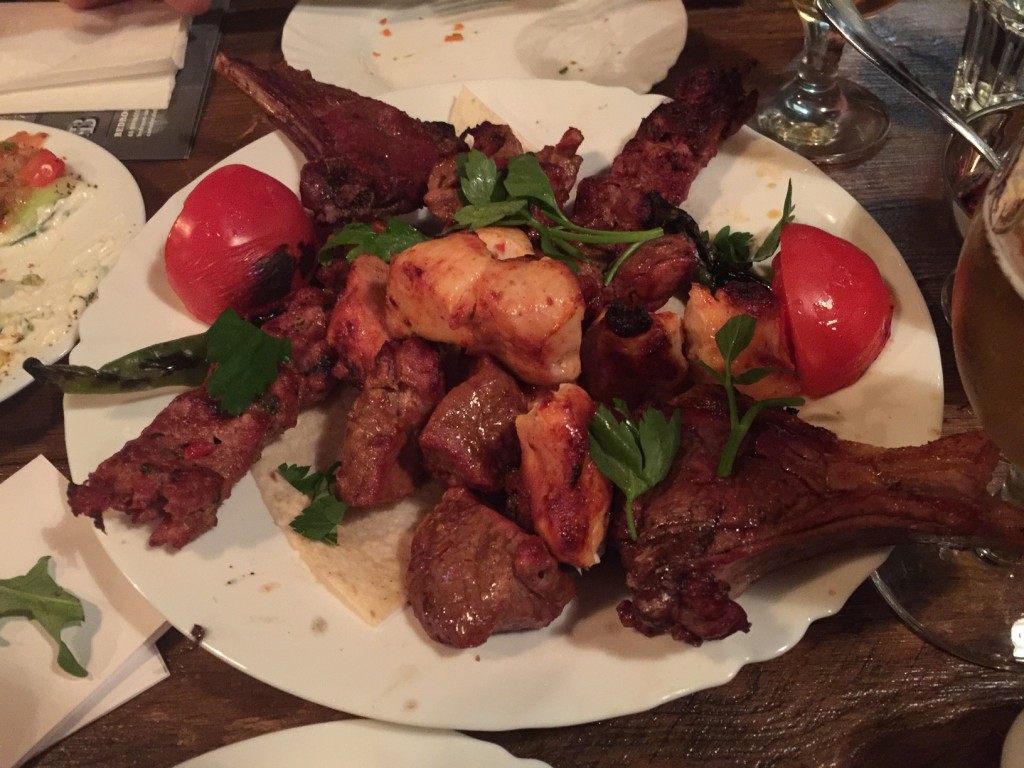 Our main was another sharing plate this time we were brought a selection of the charcoal cooked meats Mangal 1.1 has to offer which were all beautiful but the stand out for me was the chicken which was absolutely gorgeous!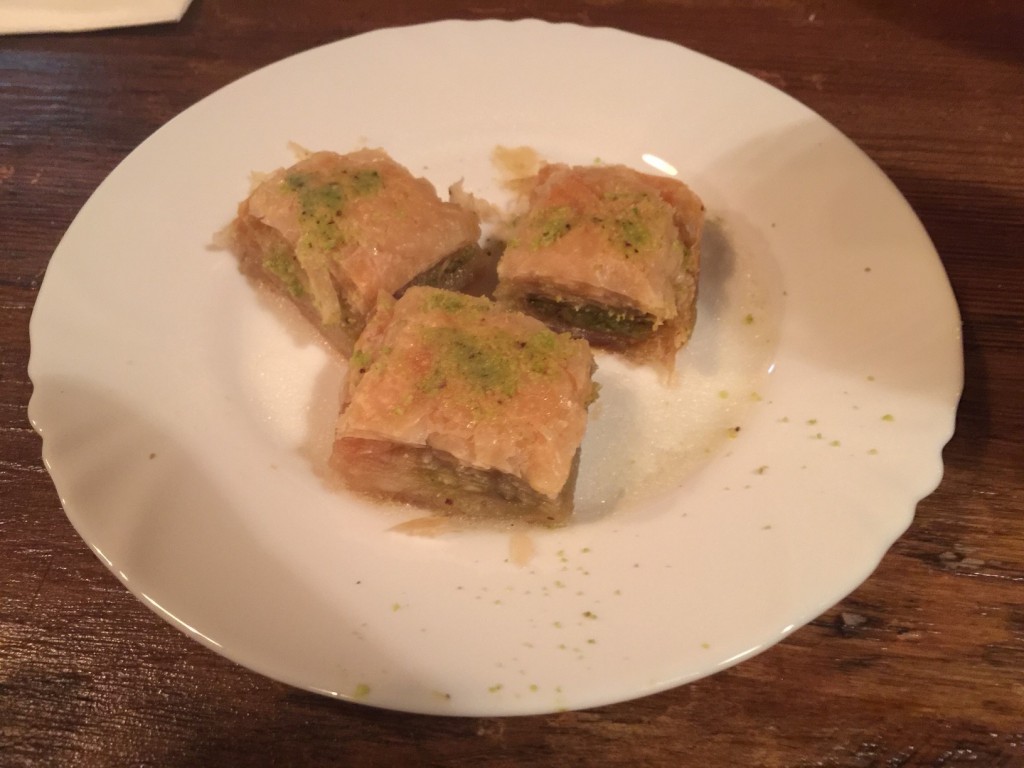 We were totally stuffed by this point but our waitress insisted we must try the desert which Baklava which is a blend of filo pastry pistachio nuts and cream.. delicious!
My Verdict?
Forget what you know about kebabs head along to Mangal 1.1 and let them show you how it should be done, I certainly plan on returning very soon.
Mangal 1.1 is located inside the Comedy Club & Bedroom Bar at 68 Rivington Street, London EC2A 3AY