It's undeniable that horse jockey legend AP McCoy loves winning. He has even self-diagnosed his desire of winning as an addiction. In honour of the release of Being AP (on Blu-ray & DVD 30th November), an exhilarating documentary on the career of AP McCoy, we look at the mind of an addict from a psychological point of view. Understanding the mind of an addict will create a better understanding of the mind of AP McCoy in his addiction to racing and winning.
Obsession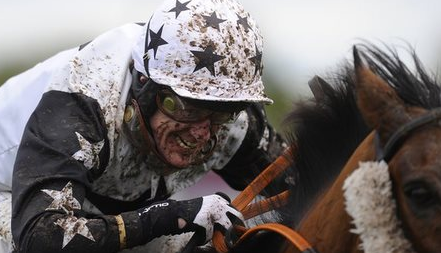 The beginning of an addiction can be identified when one is obsessed with a thought and it continuously circulates through one's mind. AP McCoy was undoubtedly obsessed with winning. He became the first jockey in history to claim over 4,000 wins, and he ended his career at age 40 with 4,357 total wins. He has spent an estimated year of his life in saunas and hot baths in order to make the riding weight of 10st 3lb; although, naturally being around 12st.
Engage Despite Harm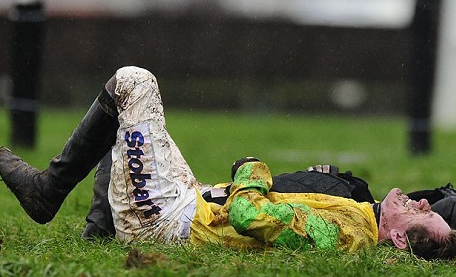 Another characteristic of addiction is the continuation of participating in a habit despite the harmful effects that occur subsequently. These effects often include: physical damage, emotional damage or damage within relationships.
AP has broken nearly every single bone in his body with an estimate of over 1000 falls, but the desire to win kept him getting back on his horse many times before fully healing. He even continued racing after a fall in 2013 that left him with a punctured and collapsed lung, which left him with a greater risk of heart attack. This physical strain on his body also affects his relationship with his family because it limits the activities he can do with his wife and children, as well as takes away from time spent with them.
Compulsion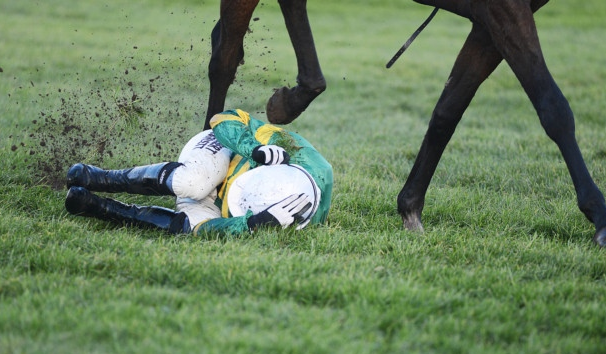 An addict will compulsively engage in activity continuously, even if one desires to stop. McCoy continued racing with the goal to be champion jockey every year. For over 20 years he has lived with a constant adrenalin rush and a fire for competition. Despite the falls and time taken away from his wife and young children he continued to race with the intention of domination.
Withdrawal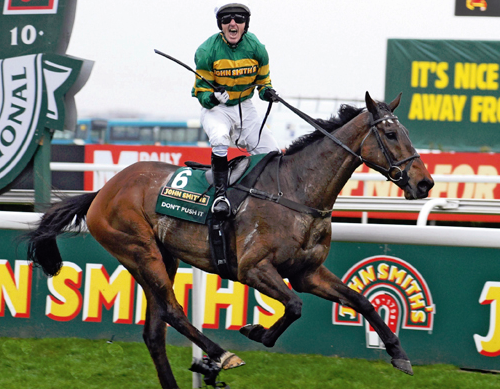 When an addict finally lets go of their all-consuming habit, he will experience feelings of withdrawal, including: craving, irritability, depression and anxiety. With the retiring of his beloved racing, McCoy has experienced the effects of withdrawal. To McCoy, nothing in the world can replace the joy he feels from winning a race. He is experiencing, and will continue to experience, a feeling of lost purpose because the dominating factor for more than 20 years of his life is now gone.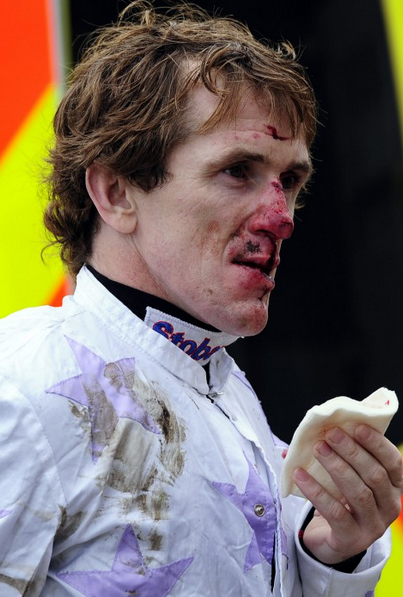 This closing chapter in McCoy's life opens a new opportunity for this racing legend. He now has the chance to engage in a life without fear of racing failure, paralysation or death from a fall. And he now, of course, has the time to focus on life with his steadfast wife, Chanelle, and their two young children.
To get a more in depth look at AP McMcoy's fascinating addiction to winning, horse racing and the true incredible sacrifices he made to dominate his sport and the affect this has on his psyche and his family. Make sure you check out Being AP.

Out now on Blu-ray™, DVD and Download