Around this time of the year, not only is everyone a bit broke, but people embrace something called Dry January where they abstain from booze for the month after the excesses of Christmas and New Year.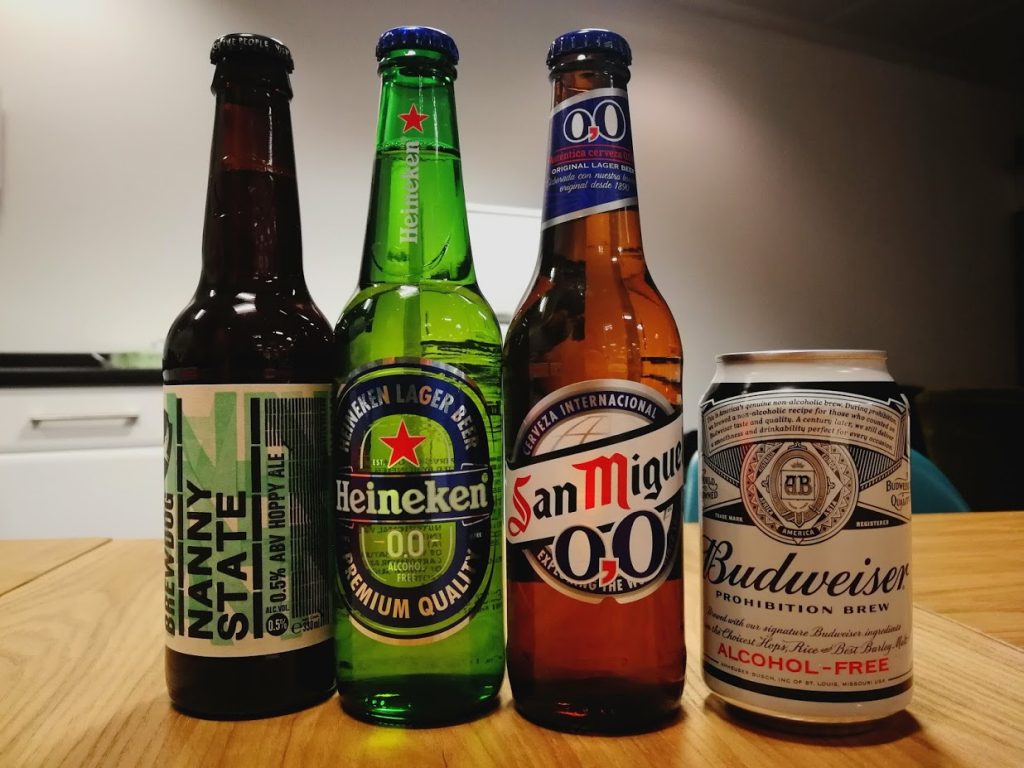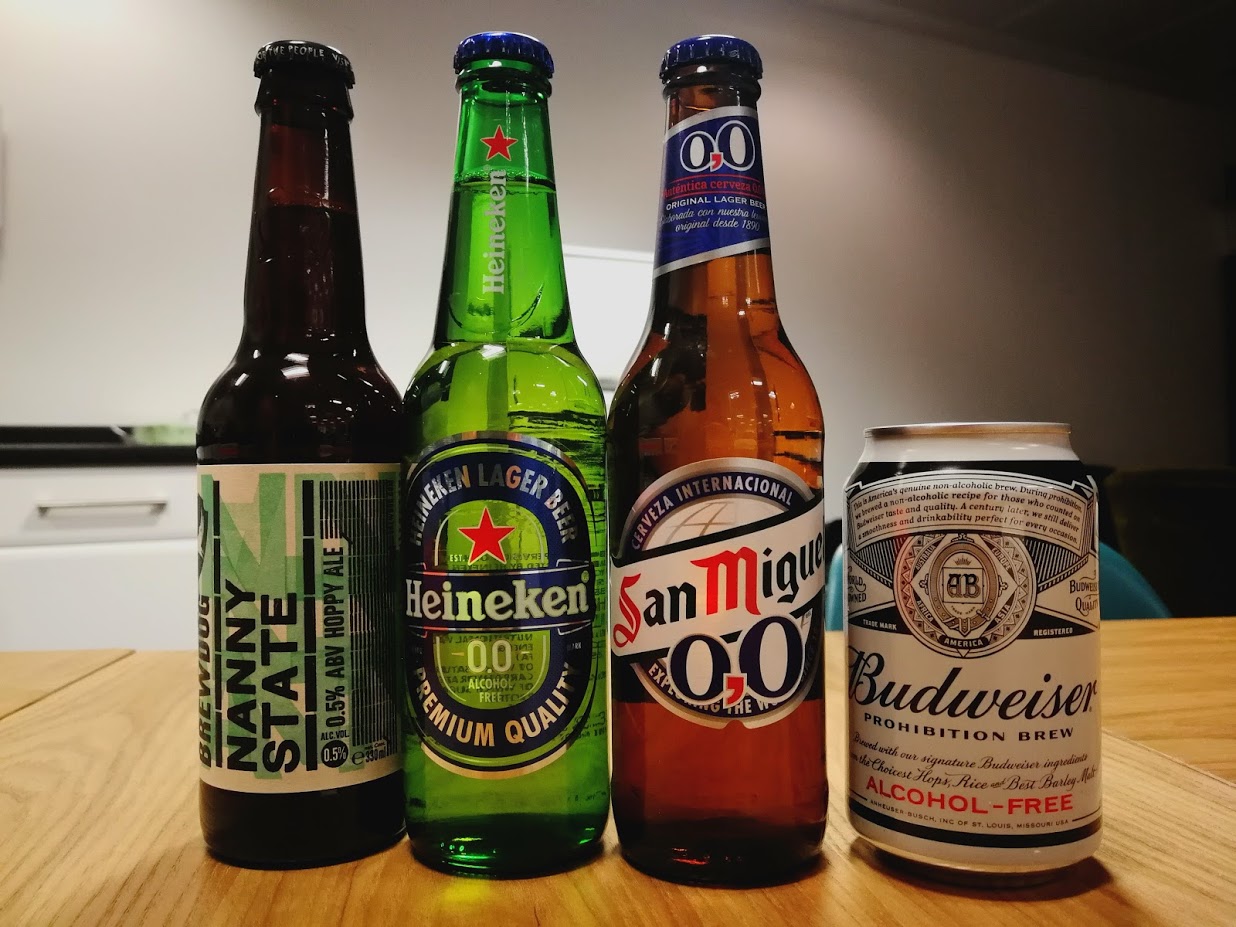 One thing that goes alongside Dry Jan are non-alcoholic beers and in recent years they have become massively popular to the point I know a fair few people that enjoy low or no alcoholic beers on a regular basis.  Having never tried one before I thought I'd take a look at what's out there in the supermarkets and most important of all how do they taste?*
Budweiser Prohibition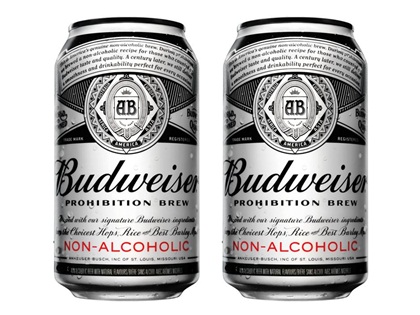 From Budweiser's website it says Prohibition is brewed in exactly the same way as regular Bud, with exactly the same ingredients but without the alcohol – but does it taste the same? Well I'd say this was my least favourite of the four, very thin-tasting like something is missing (yeah I know the booze! ).  Saying that this was my girlfriend's favourite out the bunch so it obviously isn't terrible. Again the Budweiser taste is there but I wouldn't rush back to try it.
5/10
San Miguel 0.0%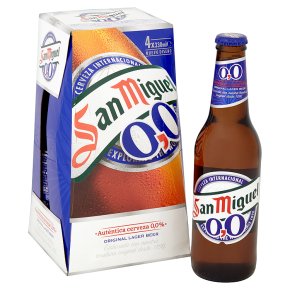 San Miguel is one of those beers that tastes great on a hot sunny day and I associate with many a Spanish summer holiday on the beach, but will it live up to that memory? The first thing I noticed about this one is its very sweet, there's certainly that San Miguel taste there and I'd say the most beer-tasting out of the four I sampled. While it isn't as full flavoured as regular San Miguel there's certainly flavour there unlike some of the others that taste really thin.
9/10
Heineken 0.0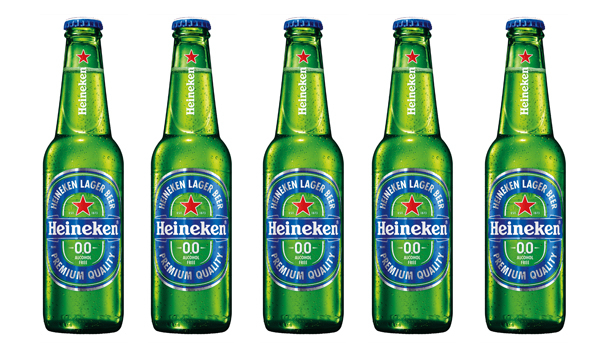 I drank a lot of Heineken in my youth so I know it well, and the Heineken 0 0 is a great non-alcoholic beer!  There's a slight malty taste here, which isn't unpleasant, I think this one is the closest tasting to its regular counterpart. My only complaint it was quite gassy compared to the others.  I was actually torn which I preferred the San Miguel or this it was really close.
8/10
Brew Dog Nanny State
Well first off if you are into Craft Beer or not a lager drinker and looking to go No Alcohol then this is the obvious choice.  Looks and smells like beer, has a tamed hoppy taste with some of the floral fruity notes you might expect and slightly bitter. My one criticism would be it does seem to leave a slightly artificial after taste, which can be a bit off-putting. To be honest I'm really surprised with this one as I thought it would be my favourite, I don't think I'd drink it again. So not for me but I think some would get on well with this, especially if you don't drink lager.
6/10
So in conclusion if I had to go down the Non Alcoholic beer route it would certainly be either San Miguel 00 or Heineken 0.0 – both are close enough to the original to have a pleasant enough drink and not feel left out.
*I was sent all these beers  on the basis that I'd give an honest review which I have.