A few weeks ago on an extremely cold snowy evening we were invited to the London opening of upscale Lebanese restaurant Abd el Wahab in Belgravia.
Abd el Wahab is named after the street in Beirut where their original restaurant still stands, and now has 45 locations in the Middle East. But this London opening marks their first European venture. , With a strong reputation for both their food and service, we were eager to try their famed dishes for ourselves.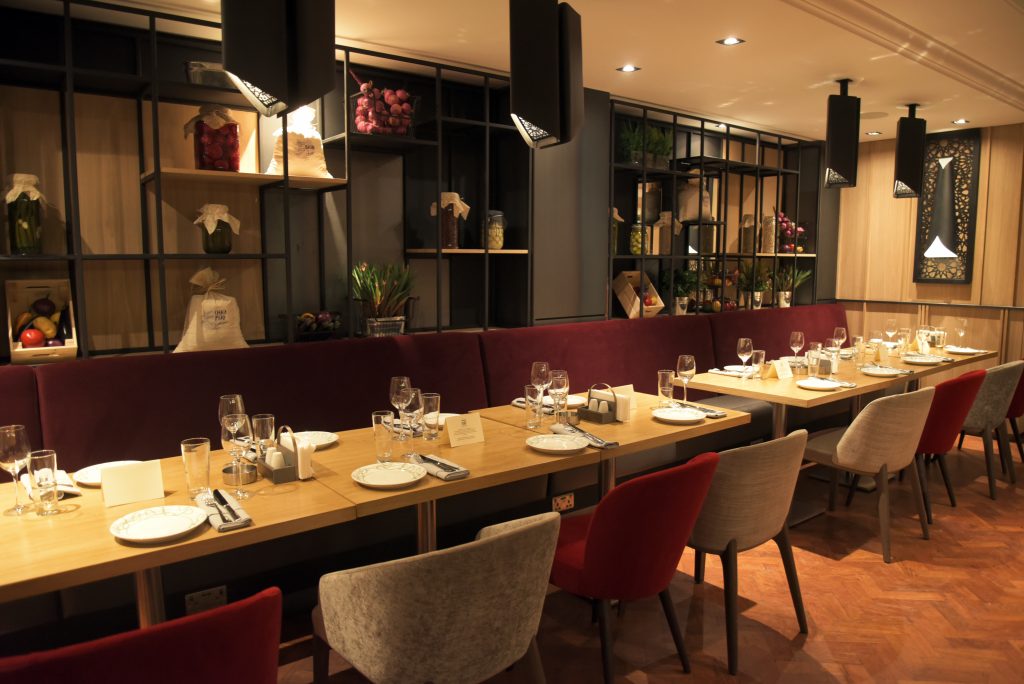 Upon entering Abd el Wahab we were greeted with a bright modern clean relaxed space which while feeling extremely high end was welcoming at the same time.
The five course feast that followed was nothing short of amazing.  Having never really experienced Lebanese cuisine before I wasn't really sure what to expect other than of course the hummus (which was amazing) but the sheer variety of flavours and dishes on offer was a real treat. Each course was brought to our table family style (which I'm a big fan of) enabling us to try a wide variety of what's on offer.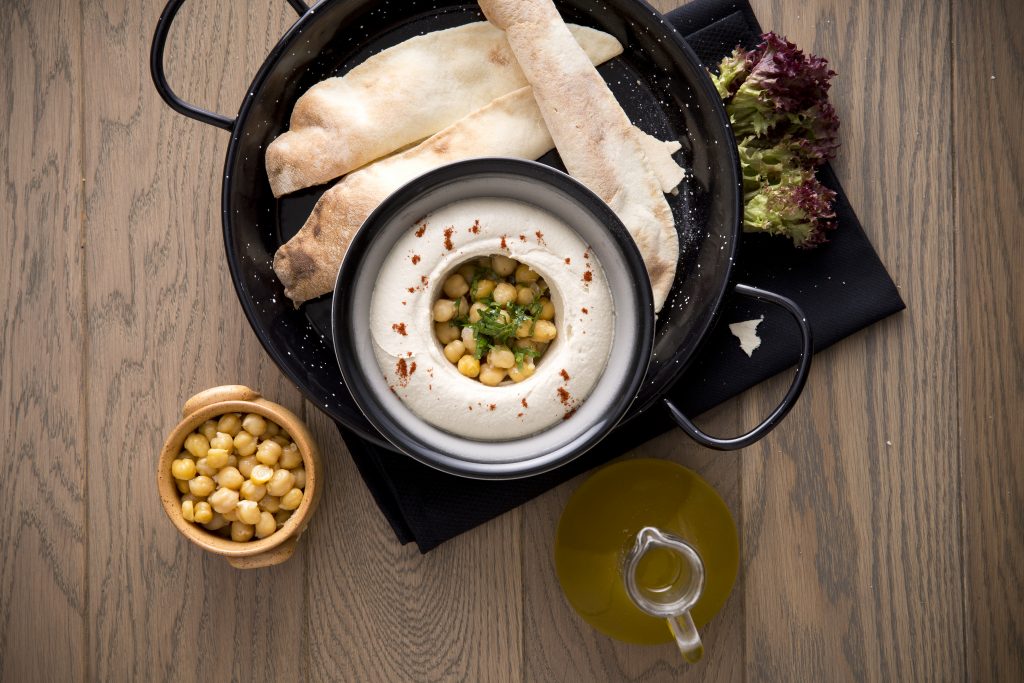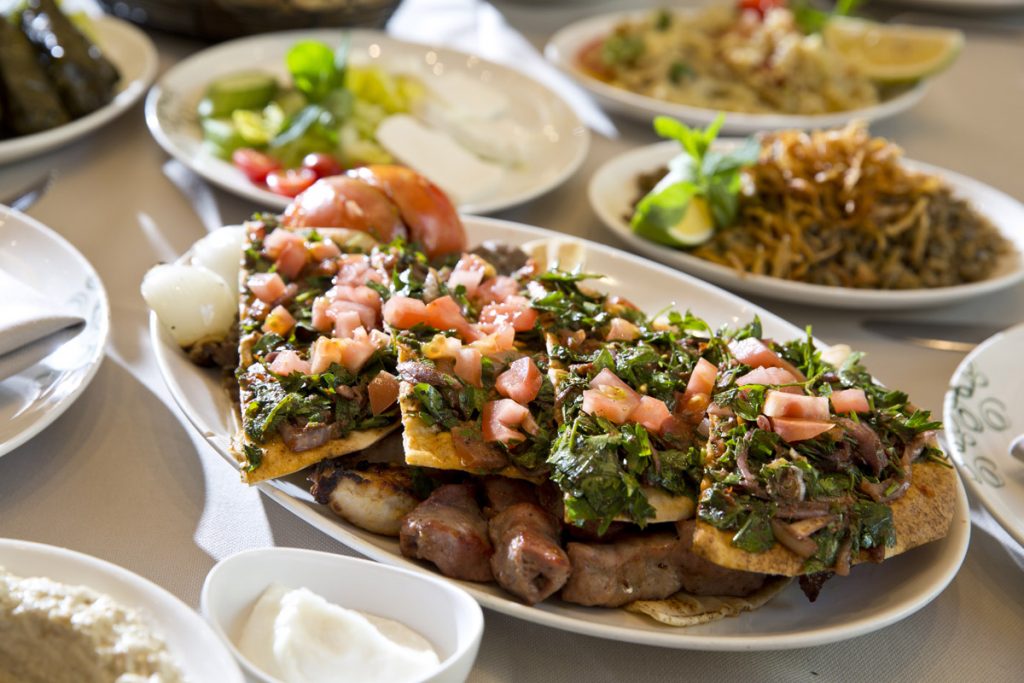 Highlights were of course the previously mentioned hummus but we really enjoyed the platter of grilled meats including their amazing mixed grill platter featuring grilled lamb koftas and cubed chicken as well as the extremely moreish cheese pastries which I had stop myself from eating the whole plate of! We finished with final course of desert consisting of some wonderfully palate cleansing fresh fruit as well as their decadent pistachio baklawa stuffed with ashta (pictured) to finish.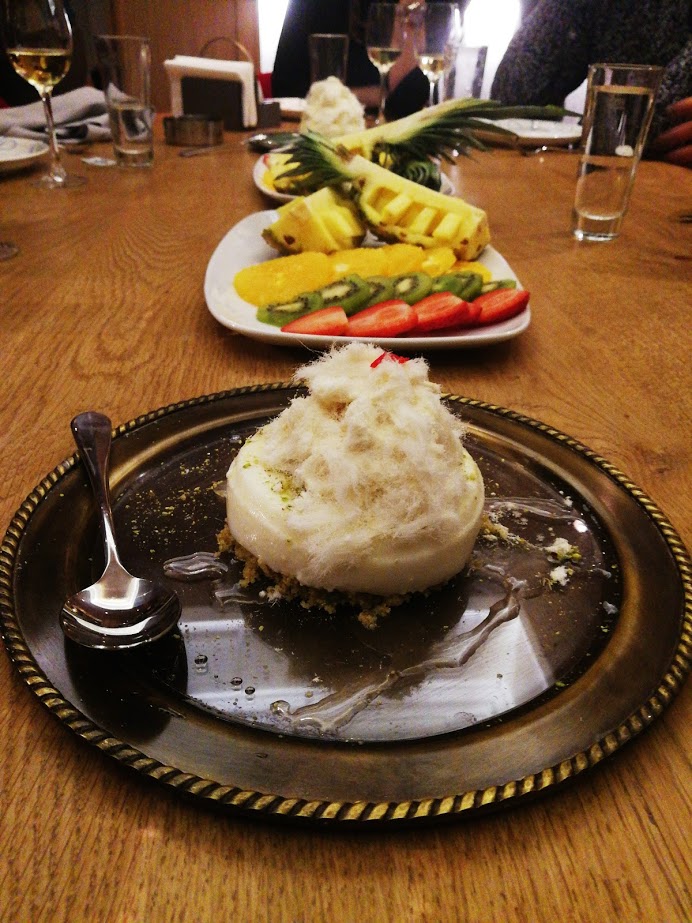 A big surprise for us though was the fantastic wine on offer. Not previously knowing the Lebanese even made wine we thoroughly enjoyed the Lebanese wine on offer from Abd el Wahab's cellar which they are rightly very proud of. As well as the Lebanese wines Abd el Wahab of course offer wines from around the world to cater for all tastes.
Abd el Wahab is a very welcome addition to the London food scene which really would recommend you go and try for yourself, speaking to the manager they have big plans for the building including in the coming months a cigar lounge in the basement with a fully stocked humidor, what a better way to end your meal that a cigar afterwards? I know I will be returning to do just that!
Where:
Abd el Wahab , 1-3 Pont St, Belgravia, London SW1X 9EJ
Nearest Tube : Sloane Square