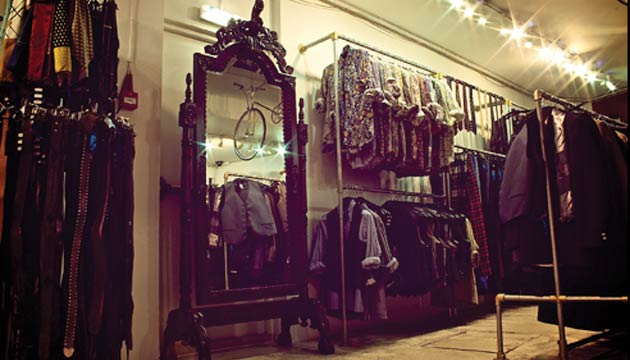 Mint Vintage is a vintage shop which makes shopping for old clothes easy.  Why? Because unlike most vintage shops who buy their stock by weight, dedicated buyers at Mint hand select each item to make sure that what they're buying is more age distressed denim jacket than urine stained blazer. Mint have a delightful store in Covent Garden's Seven Dials that is a tranquil haven from the West End's usual hustle and bustle but they also sell what they've found on ASOS which means that no matter where you are in the world, you can get your hands on some fantastic vintage gear with the minimum of bother.
What's good about Mint Vintage?
Because the buyers know exactly what they're getting, they can choose the best brands and stuff that's relevant now. That means that if you want some old school Woolrich Woolen Mills, pre-loved Levis, retro sunglasses, or a denim shirt that isn't from Topman, you'll be able to find it at Mint.
What's bad about Mint Vintage?
The one slight downside is the clothes are not cheap but then, the reason most vintage stuff is cheap is because it's bought in bulk and smells of the dead. Mint Vintage's stuff is chosen with care and doesn't smell. So just remember that you're buying quality, not quantity, as you punch in your credit card PIN.