Now that we're truly into Summer in the UK, you can tell because it's raining, it's time to start thinking about how best to spruce up the wardrobe.  Now, this is a task that, for most men, can be quite daunting, especially if there is no other half to help or decide for you.  One store I enjoy rummaging around in is the beautiful Liberty of London store which is always a joy and as it boasts a Murdock grooming department you can pamper yourself with a traditional wet shave, especially useful if you do have an other half who is busying themselves in the shoe department!  Of course in this day and age the Internet is a boon to those who are not able to make it London as you can shop online.  Yes, you are unable to get a wet shave online but you can still brighten up your wardrobe with a few clicks of your mouse.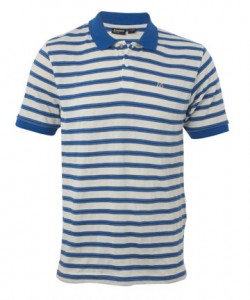 Now, I don't know why but for some reason I can't help but feel as if I'm on holiday if I'm wearing something stripy and as an avid polo shirt wearer I couldn't resist this splendid Burkman Brothers Blue Striped Polo Shirt.
Rain or shine I'll always feel I'm strolling around Cannes while wearing it, especially if I'm walking around Kensington, where the French expat. community gather.  During the day, if the sun is out or you do happen to be in Cannes, you won't go wrong pairing it with either a pair of Paul Smith Khaki Swim Shorts
or these Burkman Brothers Stone Shorts.
In the evening a comfortable pair of long legged chinos will see you right.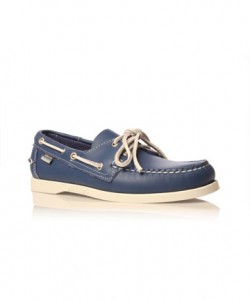 Last but by no means least is what to put on your feet!  For versatility you can't go wrong with these Blue Sebago Docksides
which will give you quite a nautical air and if you don't fancy them in blue they also come in white, navy, purple and orange.  Just remember to leave the socks at home, especially if you opt to wear shorts!
This Summer is certainly not the season to be sticking to safe browns and blacks!