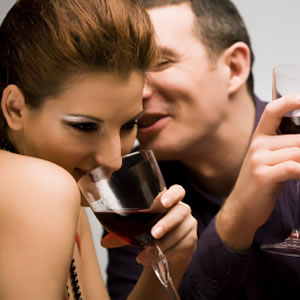 One of a Gentleman's biggest stresses apart from paying the bills is dating, and the hardest part of dating? the first date of course!
But fear not, Gentlemen's Goods has asked mysinglefriend's dating expert Fred Hulls to guide you through that rocky road
Fred's Top 5 tips to 'Prime' your first date
Venue/Surroundings
Who are you taking out and what will the surroundings mean to them? For dating choose something warming and atmospheric. Having your back against the wall gives view of the surroundings but the person sitting opposite will be focused only on you – leaving you in command.
Matchy matchy
Try and match your clothes to the person you're manipulating. First date = jeans, shirt and a jumper/cardy. And, consider this: 65% of women won't go on a second date with a guy who wear bad shoes.
Mirroring
Humans mirror people all the time but especially so with people we find attractive. You can fake a connection, though, with some subtle mirroring. Drinking at the same time, laughing at the same time, tilting your head when they do; believe it or not this may create a bond between you.
Make them laugh, make them smile
Leave your meeting on a high – the majority of people will have a good impression of you if you start your meeting well and finish well. Even if you have a mid-meeting/date wobble, leave them laughing, smiling at the end and you'll be on the route to success.
Think about the first drink
Studies show that ordering your guest a hot drink, as your first drink, rather than a cold one will make that person instantly warm to you. It may feel unnatural in a dating environment but saying something like "I fancy a quick coffee first – can I get you one too?" can break the ice and you can always order a beer as a chaser.
Of course you may be having troble meeting that special someone to begin with ! mysinglefriend is a dating site but with a cool twist, the idea is your mate signs you up to the site and tells all the lovely ladies just how wonderfull you are,  I'm tempted to sign Mr Fotheringham up myself!