In October I gave you advance notice that Lyle & Scott would be launching a range of snazzy socks in December. Well, December is here and with it arrives the launch of the entire Autumn Winter collection from Lyle & Scott, come on, you didn't think all they would be offering were socks did you?
Those nice people at Lyle & Scott asked Mr Black and I if we wanted to have a look at the new range before it hit the rails and who were we to say no, especially when the invitation is delivered by a golden eagle swooping out of the sky? Okay, perhaps I that's stretching the truth a little, the invite arrived by email but wouldn't Eagle Post be something special?
As you can imagine, there were lots of sweaters and cardigans, both in chunky knits and materials such as lambswool together with a fine array of jackets, polo shirts, hats, scarves, trousers and well, everything you'd expect Lyle & Scott to deliver, all of which is available to purchase now both in store and online from www.lyleandscott.com
Now if, like me, you're worrying about how you're going to pay for all the things you want from the new collection I've got some great news. Lyle & Scott have given us a discount code to share with our readers which entitles you to a 10% discount on all online purchases excluding items from the Archive range, reduced items and delivery charges. Simply shop online at www.lyleandscott.com before 11.59pm on 22 December 2010 and enter blog10 when you reach the checkout stage to receive your exclusive Gentlemen's Goods 10% discount.
Curated by Lyle & Scott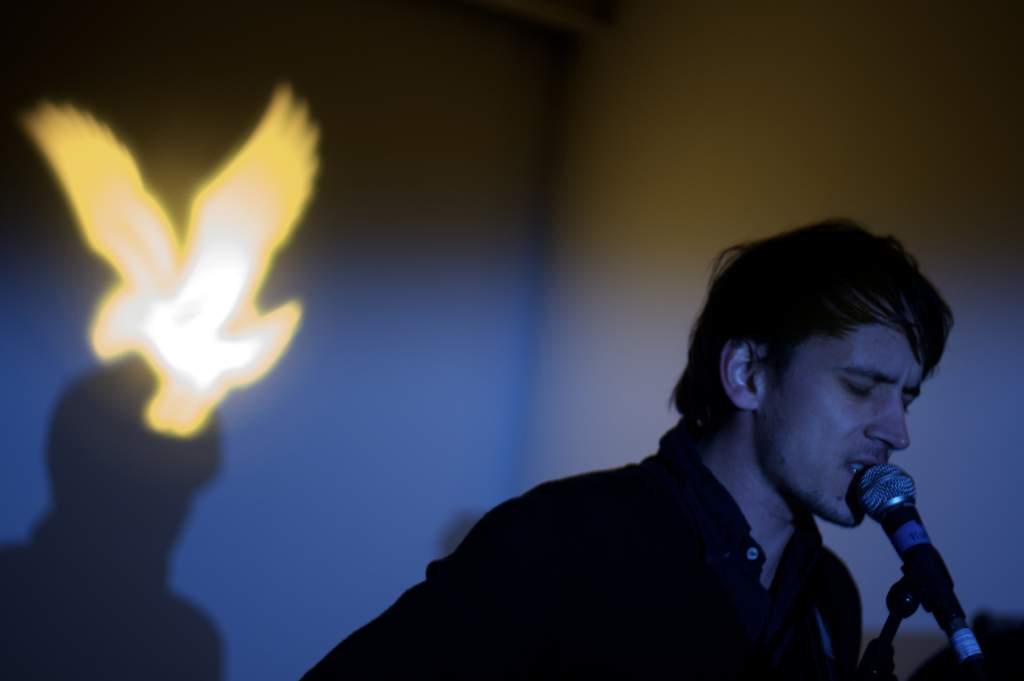 While you're visiting the site make sure you sign up for tickets to Curated by Lyle & Scott, an exclusive series of gigs taking place at London's XOYO club. There will be four gigs in total; the first will take place on Wednesday 8 December with the remainder taking place in early 2011. Tickets can be obtained from www.lyleandscott.com/CBLS
Headlining the first show will be that awesome one man band James Yuill who will be more than amply supported by Trophy Wife and Babe Shadow. There is even a competition running which will allow fans to decide the fourth slot in the 2011 gigs. More information on that can be found at www.facebook.com/lyleandscott
To whet your appetite here's a short clip from the launch event where Trophy Wife played a selection of their tracks in the intimate surroundings of the Russian Club in Hoxton's Kingsland Road.