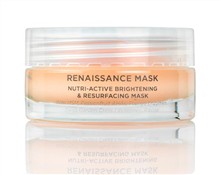 As more and more men discover the benefits of skincare and beauty treatments one can't help but think that some manufacturers are taking advantage of this new target audience by packaging up their regular female product in a grey bottle or tube and adding the words For Men and premium to the price.
Quite why it is felt that men would prefer to buy their lotions and potions in grey containers is beyond me but you only have to take a look at the male grooming section of most retailers to know who the culprits are.
Contrary to what a lot of manufacturers will admit to telling you, the products that women have been using for decades are as suitable for men as they are women; so just because it doesn't say For Men on the outside, doesn't mean we men can't use them too.
OSKIA produce a range of products that are as good for men as they are for women and even better for your skin. Their range is nutritionally-designed by a team of nutritionists and cosmetic scientists to provide the essential cell nutrients your skin requires to function properly and rebuild cell health and they believe that ingredients should only be used if they are scientifically proven to work and not simply for their organic or natural status.
OSKIA Renaissance Mask is part of their Skinsense range which is aimed at men and women in their mid-twenties to late forties. It contains a host of natural ingredients however the key ingredient is MSM-Regen Complex™ – the most bio-available form of sulphur which provides your body with the natural materials it needs to make collagen and elastin itself – aiding cell regeneration and giving you healthy, supple skin.
The first thing you'll notice when you open it is the smell, it's fruity, very fruity! So fruity in fact that the first thing I did was stick my finger in and tasted it, not something I'd recommend you do but I couldn't help myself!
Application is straight forward enough, apply a thin layer to clean skin and leave it for 10 to 15 minutes before washing off with warm water.  The mask is a peachy pink colour but once you've massaged it onto your face it turns white, this allows you to check that you've not missed a spot. I've been using the mask once a week however it's suggested that you use it no more than twice a week, more than this and I doubt your skin will absorb the nutrients contained.
Even after just one application the first thing you notice is how smooth it leaves your skin feeling and after just a few uses I actually noticed myself how bright my skin was becoming, this was reinforced by friends and colleagues who also commented on how good my complexion has become since I started using it. Priced at £48.50 the OSKIA Renaissance Mask may seem expensive but a little goes a long way and anything that provokes unsolicited compliments has got to be value for money in my book.
OSKIA also offer, in partnership with Blossom & Jasmine, a range of beauty treatments in your own home or office which include The Gentlemen's Face Saver, a 45 minute treatment with emphasis on the eye area. Currently only available within London it's priced at a very reasonable £65.
You can purchase OSKIA products directly from www.oskiaskincare.com or exclusively from Liberty in the UK or worldwide from Quintessentially