Award winning celebrity hairdresser Adee Phelan, has been singing the praises of a pioneering hair loss solution available from HIS Hair Clinic.
HIS Hair clinic provides an on-trend solution to male hair loss with their innovative Micro Hair Technique (MHT™). The ground-breaking scalp pigmentation technique has been pioneered by HIS hair clinic and creates a natural looking simulation of micro hairs on the scalp, creating the appearance of a short cropped hair style. The technique is becoming well known within the industry and has gained support from award winning hairdresser, Adee Phelan, who became a household name after styling David Beckham's hair for the infamous GQ shoot before the World Cup in 2002, which consequently won him the 'Image of the Year' award. He also appeared in Channel 4's hit show 'The Salon' and has multiple award nominations and wins for Male Hairdresser of the Year.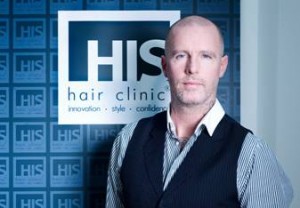 Phelan believes MHT™ is a great alternative to hair restoration options that are currently available. He say's 'I came across MHT™ and thought it was an amazing technique. Finally there's a product on the market that men who suffer from hair loss can relate to. Nowadays, cropped hair cuts are worn by a lot of men, so MHT™ is perfect for those who want an on trend look. Its non surgical and easy to maintain after the technique has been applied and I was amazed to find that HIS Hair Clinic have clients from all over the world that come to them for this treatment.'
The interesting part is MHT™ involves no surgery, no scarring, no hair pieces and the end results are  they say highly effective. Scalp pigmentation is a highly sophisticated treatment based on a specialised scalp procedure. The procedure can be used by men who have always wanted to sport the Vin Diesel or Jason Statham look but have been unable to due to their hair loss. HIS hair Clinic can customise the pigment to suit the individuals scalp and overall appearance.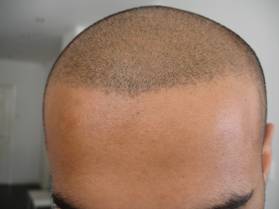 Treatments are available throughout the UK in clinics based in Birmingham, Manchester, Glasgow, Cardiff and London's prestigious Harley Street
Call the team on 0845 604 4618, e-mail info@hishairclinic.com, visit www.hishairclinic.com or arrange a free face-to-face or online Skype consultation