British clothing institution Henri Lloyd is launching their first ever premium grooming range Henri Lloyd Ocean Mineral Skin Protection consisting of six high end everyday grooming essentials, formulated with marine minerals to offer maximum skin protection combined with fresh scents. The idea comes from the brand's history of protecting sailors from the natural elements with their clothes and accessories. The skin care line just made sense, since it takes this idea of protection further.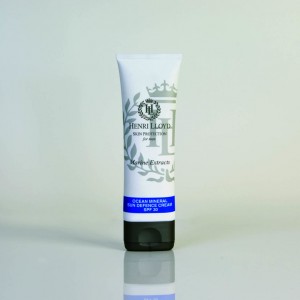 The range consists of an Ocean Mineral Shower Gel, Performance Deodorant, Moisturiser with SPF 15, Hand Protection Cream with SPF 6 and Sun Protection SPF 30.
I was lucky enough to be sent the Mini Travel kit from the range and have been using them everyday for the past few weeks.
First of all they smell fantastic, which is a good start, secondly I love the fact the moisturiser has some sun protection built in, I have quite pale skin which means I get caught by the sun sometimes when I didn't even think it was out! so to have some protection built in to a moisturiser is a massive plus for me. Also the travel kit is the perfect size to take with you on a weekend break, with each product at 30ml they conform to the security restrictions currently imposed at airports.
The Ocean Mineral Skin protection range is now available from Henri Lloyd direct as well as all the usual outlets starting at £5.20 upwards.