Every kitchen should have at least three knives. Heres a quick guide so you are ready to cut and chop anything that comes your way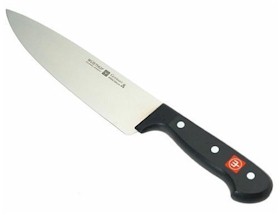 The chef's knife, usually 8-10 inches long, is a every dayknife  and the workhorse in anyone's kitchen. It is used for chopping, slicing and dicing, basically it's the all-purpose knife.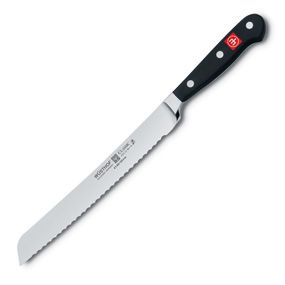 A serrated knife, 8-10 inches long to use on bread, and hard to cut items like squashes, vegetable stalks, and for slicing roasts.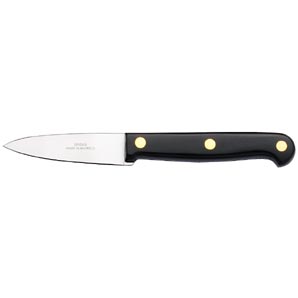 Lastly, a paring knife, usually 3-4 inches long, for peeling, coring, and slicing small items like cherry tomatoes!
A well-crafted knife lasts for decades, and it's worth the investment. So, how do you choose a good knife? well you cant really go wrong with a quality brand life Global Knives , they offer good quality at a reasonable price and is what I use in my kitchen and love them!
In cooking, I always say that great meals start with using great ingredients.  That philosophy is also true for knives–it's all about material.  Top quality knives are forged using the highest quality of finely polished stainless steel.  Though other materials–including ceramic–have recently been introduced to the manufacturing process, stainless steel remains the preferred choice for most chefs.  The weight or feel of the knife should also reflect quality.  There should be no joints between the blade and the handle, i.e. seamless integration.  The handle should allow for a secure grip, while also being comfortable for use over time.  Regarding the surface, the overall appearance of the blade should be smooth and highly polished, serving as sign that the knife is resistant to rust and corrosion.   And finally, the cutting edge should retain its sharpness over time.