Notonthehighstreet.com is a fantastic idea, the site brings togther thousands of small designers and gives them a platform to show off their items on one very easy to navigate website. You order and pay through the site and them the designer sends you their item directly.
I recently bought this Personalised Silver Union Jack Plectrum for my brothers birthday.  He's a musician so I thought he would get a kick out of the plectrum shape and I was right he loved it!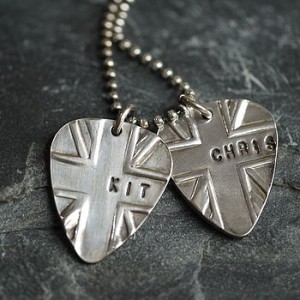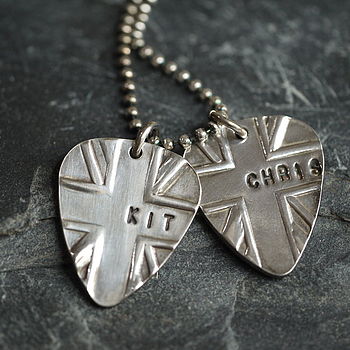 I was given the option to personalise the necklace so I has the designer add his date of birth. In fact a lot of the items on Not On the High Street have the option to personalise in some way which  I find people really appreciate when they receive something bespoke, it shows you have put some thought into the gift and you care.
There are a few similar sites to Not On The High Street around but I think what sets them apart is they seem to have a good quality control as to the items they carry and its all very well organised and easy to find something for that special someone or even yourself!