I have told you before about Montezuma's excellent Chocolate club where each month they send you a wonderful selection of their inspired chocolate for you to indulge in.  Well there's more!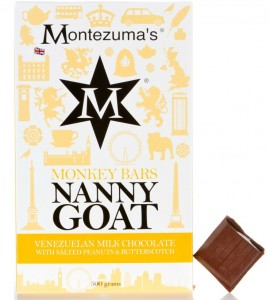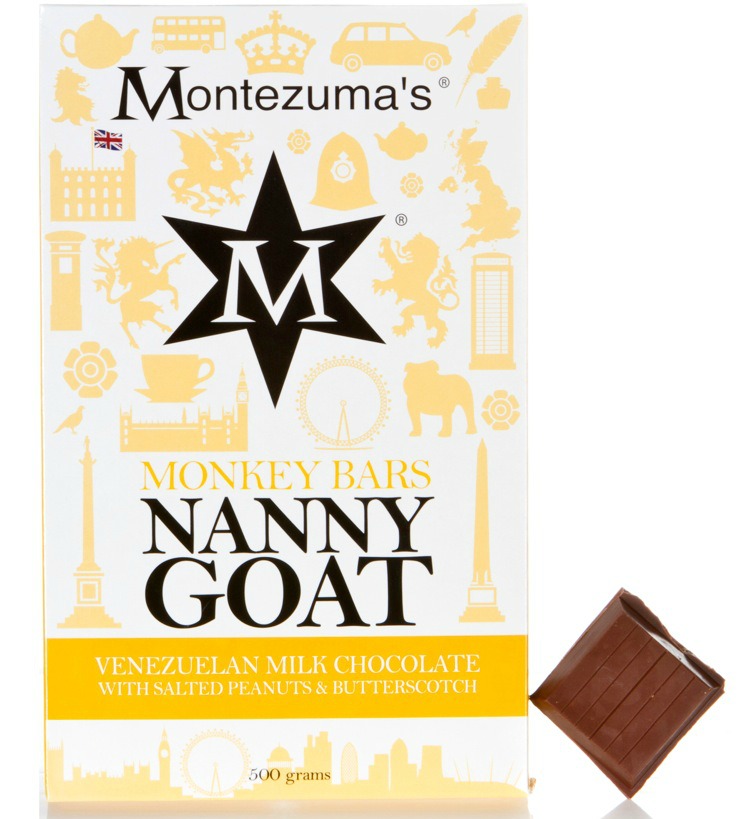 Inspired by a very special year for Britain, when we celebrate both the Royal Jubilee and the Olympics , Montezuma have developed their 'Monkey Bar' range  ( Monkey being cockney rhyming slang for 500).  Each bar has its own rhyming  slang name – having sampled a few I think my favourite is Nanny Goat (Boat)  which is a Venezuelan Milk chocolate with salted peanuts and butterscotch .
My usual chocolate choice is mainly a off the shelf famous brand of cheap milk chocolate and after sampling there really is no way back, much like when I first started making filter coffee I cant drink instant anymore the different really is night and day in terms of flavour.
There are five flavours to choose from in the massive 10″ by 6″ bar ideal for sharing or keeping all to yourself! (ahem )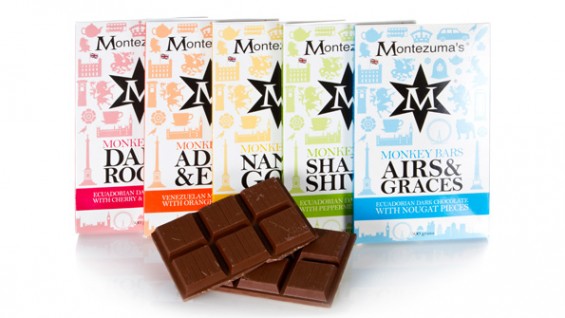 The Bars are available from Montezumas.co.uk  one of their five shops as well as John Lewis and all good independent fine food stores nationwide with a RRP of £13.99