like alot of people  I cant live without my morning Coffee , I favour a Latte in the morning which I usually pick up from Starbucks on the way to the office, but you know what they aren't cheap!   in fact at £3.20 a pop in a week I will have spent £16 and in a month a wallet busting £64.00!  that equates to over £700 a year and Im sure we could all think of something we would love to buy with that.
So with that in mind for a while now I have been looking at various home brewed alternatives to my daily fix.
The main problem I found was in the morning I don't have a hell of a lot of time to hang around and make the coffee and to make my Latte I would need to boil up some milk, and brew some coffee which when you are a reluctant riser like me eats into lots of my valuable duvet time!
Introducing the Dolce Gusto system……
Dolce Gusto by Nescafe is a coffee pod system with a difference.  Not only can you brew your favourite espresso but you can also make a wide variety of coffees and even hot chocolates! but most importantly I can easily and quickly make my morning Latte!
For the past few weeks I have been trailing  the DeLonghi Genio machine and I must say I am very impressed.
The great thing about Dolce Gusto is you have a pod for both the Coffee and the milk part of the drink and with the Genio in perfectly measures the amount of water needed when the capsule is inserted so it really is idiot proof.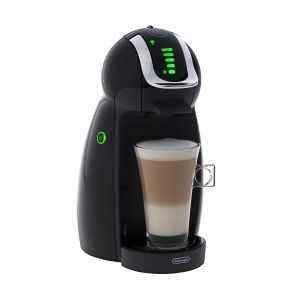 Infact due to what they call a thermoblock heating system from the moment i switch the machine on in the morning its almost instantly ready to make my latte which itself only take just over a minute.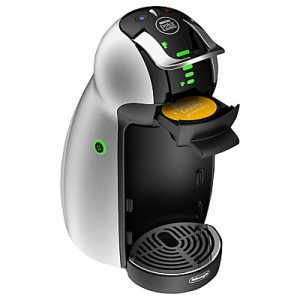 The DeLonghi Genio machine is £129.00 from John Lewis but really it pays for itself in no time, infact thats just over two months of my morning Starbucks money and its paid for itself.  Yes you have to  buy the capsules but they really are super cheap,  for example a box of 16 of  my favourite the Latte Macchiato is only £5.99 from Amazon but you can also pick them up in most supermarkets too with your regular shop.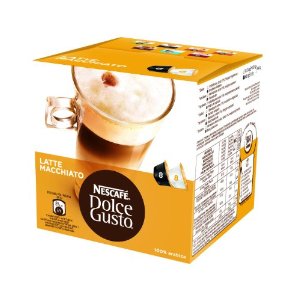 I love my new Genio,  it takes up hardly any space in my kitchen and I can wake up everyday to a lovely latte to start my day.  I highly recommend you check them out.
here's a  great video I found on You Tube showing how a Latte is made with the Genio
For a chance to win your very own Dolce Gusto Genio and for more information head over to
https://www.facebook.com/NESCAFEDolceGusto/app_167822669958021