Northern Gent is back again for another review, this time he takes a look at  a stylish leather piece from Moodys Worldwide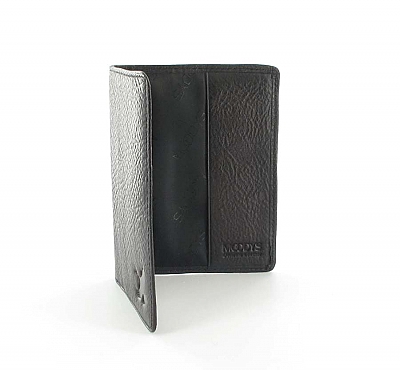 Luckily for me, my real job means I travel quite a bit throughout Europe. This item has proved a travel companion that I wouldn't be without now, let me explain:
When travelling, there are three things that don't leave my side from the minute I leave the house until the minute I get back:
• Passport
• Credit Card
• Emergency Worldwide Medical Assistance card
The above can get me out of any unfortunate situation I find myself in, so they don't leave my side. Walking around a factory, going out for dinner, driving across a foreign land, they're always in a pocket. Previously, this meant that my wallet was bursting at the seams as not only were my travel essentials tucked away in there, so was the normal everyday stuff. Debit cards, credit cards, various supermarket loyalty cards, receipts for something long broken or assigned to the ignominy of the loft, all of which meant wallets didn't last long as they struggled under the weight of the task.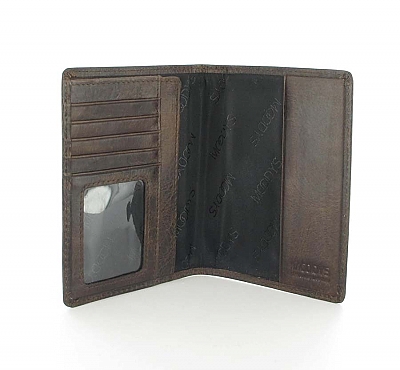 That was before I picked up this very stylish and highly useful Passport Holder from Moodys. I was always puzzled by people that had passport holders, why do they need holding? Also, a passport lasts for 10 years, so they are pretty well made and I reckon even Sir Ranulph Fiennes passport is going strong, and I bet he doesn't have a holder! But this is different; there are enough card holders and pockets to make this a purposeful wallet as well as somewhere to put your passport.
This has now solved the bulging wallet problem as I have two, one for the UK and one for travel with the three essentials having a home of their own. So, the reason for having one has been explained, but what about the item itself? Firstly, I don't know how they have managed to create such a stylish well packaged and well-made item for £15. I would happily pay double for this. The wallet arrived wrapped in Moodys monogramed tissue paper and a little fabric holder. Distressed real leather has been used, which gives it a "well-travelled" look straight out the box. The leather is of good quality, nice and supple, with very neat stitching. Inside, the lining is again Moodys monogrammed and "Moodys" has been punched into one of the leather holders. There's provision for 5 cards, a passport and slots for tickets etc. A high attention to detail is demonstrated; the monogram runs through the liner at a perfect 45 degrees, the stitching is all straight and millimetre perfect around the edge and the tricky corner overlaps are stitched, glued and pressed perfectly.
All in all, a stylish, well made and useful accessory that I use frequently, for a bargain price….that keeps Northern Gent happy! All gents, Northern and Southern, should click on the link above and browse their site to accessorise their look.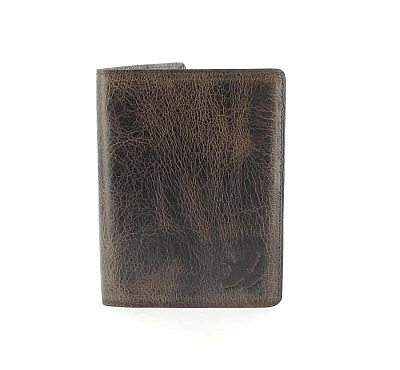 About Moodys
Founded on the principles of quality, tradition and heritage, Moodys is a classic British style destination that prides itself on creating timeless designs for the most discerning of customers. Focusing primarily on fashion accessories, everything on offer has been created using the finest materials with an unrivalled focus on luxury, craftsmanship and attention to detail.
for more on the travel wallet and to see the other wonderfull products Moodys has for sale head over to