I have been meaning to write about Scottevest for a while,  for several reasons now seems the time to let you know about them.
Scottevest produce tech friendly clothing, their jackets are designed to be loaded up with things like a Ipad, camera , water bottle, sunglasses,  headphones all the usual stuff  but in such a way that the weight is distributed that you hardly notice these things are there.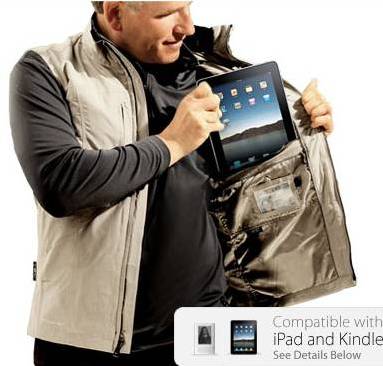 I carry my Ipad on the train every day in my Scottevest and nearly every day I get a shocked look from a fellow passenger when I produce the tablet from inside my jacket, for me that's why I bought my first Scottevest product, I don't like carrying a bag and now I dont have to!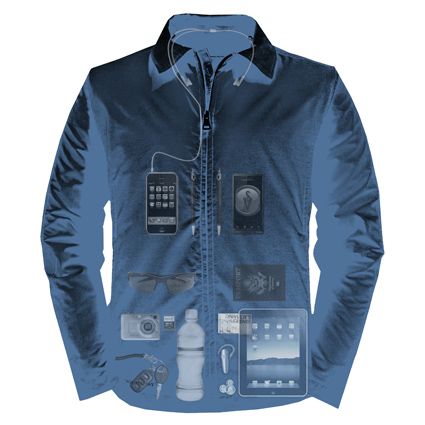 Another big plus of the range is when travelling through  airports, no more am I limited to the space in my carry on, my Scottevest is essentially a whole extra carry on for all my stuff, the above picture shows a xray style image of just the sort of things you can carry in one of the jackets.
I could go into more details on their product range but I really think you will get the best overview by visiting their site, watching a few of the videos and reading some of the feedback, I know that helped me make my mind up.
Scottevest products can be purchased direct from them at www.Scottevest.com  or in the UK they are now selling via Amazon.
For me Scottevest products really are a travel essential.