Yes This September, Stella Artois is is hosting another fantastic film screening this time you have  the chance to win tickets to the UK premiere of 'Shut Up and Play the Hits', a film that follows LCD Soundsystem's frontman, James Murphy through his final showdown gig at Madison Square Gardens. Stella Artois have partnered with Picturehouse Cinemas and Pulse Films to host the premiere, followed by 'An audience with James Murphy'- a special Q&A event for film fans at the screening.
'Shut Up and Play the Hits' is an intimate portrait documenting the final performance of iconic band, LCD Soundsystem. The film tells the story of how frontman James Murphy had made the conscious decision to disband one of the most celebrated and influential bands of its generation at the peak of its popularity, ensuring that the band would go out on top with the biggest and most ambitious concert of its career. The four hour gig instantly sold out and moved the thousands in attendance to tears of joy and grief. This personal account follows the final 48 hours of James' career, as he navigates the lead-up to the show, the day after, and the personal and professional ramifications of his decision.
The exclusive event will take place at the Hackney Picturehouse and will also be satellite broadcast to over 40 cinemas on Tuesday 4th September at 8.40pm. Film fans will have the chance to win tickets to attend via the Stella Artois UK Facebook page – the online home of the Stella Artois Cannes Cinema Club, a unique club bringing to life great moments in film with exclusive experiences for film lovers everywhere. To be in with a chance of winning, fans can click on a dedicated tab at the top of the Stella Artois UK Facebook page that will direct them to a short entry form. They will then be entered into a prize draw that will be live from Wednesday 22nd August and run until Tuesday 28th August. The winners will be drawn and notified on Wednesday 29th August.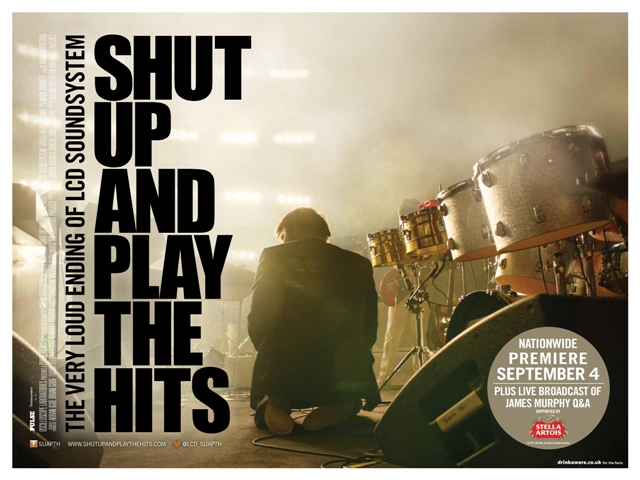 The premiere screening and Q&A will be the second instalment in a series of stand-out film events hosted by Stella Artois this year, in partnership with Picturehouse Cinemas. The scheme kicked off with a UK preview of Bart Layton's highly anticipated real-life thriller 'The Imposter', which we talked about here a few weeks ago.