ICC Champions Trophy 2013 tickets to go on sale on 5 November
The International Cricket Council (ICC) announced today that tickets for the fifteen matches of the ICC Champions Trophy in June 2013 will go on sale to the public on Monday 5 November 2012 at 10:30 at www.icc-cricket.com.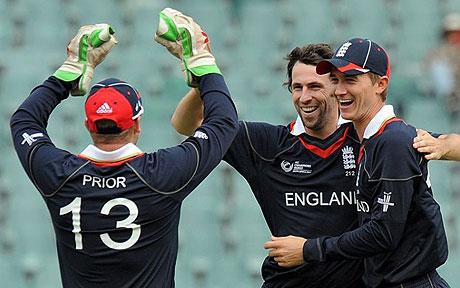 The ICC Champions Trophy features the eight best one day international teams in the world (according to the Reliance Mobile ICC ODI Rankings) and will be played out across three grounds – Cardiff Wales Stadium, The Oval and Edgbaston – over eighteen days (6 – 23 June 2013).
The tournament begins on Thursday 6 June 2013 when India face South Africa at Cardiff Wales Stadium, and closes with the Final on Sunday 23 June 2013 at Edgbaston. The eight teams are split into two groups, with each team playing 3 group matches. The top two in each group progress to a semi-final, and the winners of the semis meet in the Final.
Fans can register their interest in the tournament now at icc-cricket.com (before tickets go on sale), which will speed up the ticket purchasing process on 5 November.
Adult tickets are priced in three categories – Gold, Silver and Family Stand – and range from £20 (for a group game in the Family Stands) up to £60 (Gold ticket for the Final).
Tickets for under 16s are priced at £5 for the entire tournament (including the Final), but must attend with an adult. A new pricing structure also sees the introduction of tickets for under 21s, priced between £10 – £25.