A fifth of Brits admits to declining dates based on dress sense as discovered in a new My Ariel survey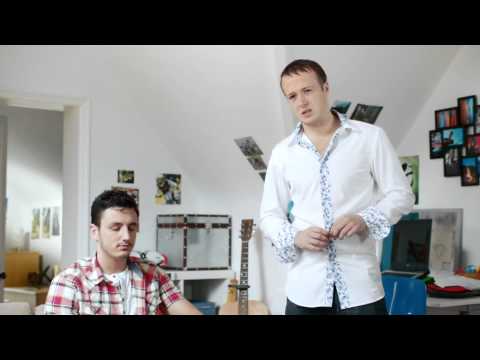 ·         1 in 10 Brits admit to intentionally destroying a partner's item of clothing if they don't like it.
·         Dress sense voted primary factor to look out for by 58% of Brits.
·         43% of Brits demand their partner changes their clothes because they are embarrassed to be seen with them
·         Unlucky in love? Wear purple – women are more likely accept a date from men wearing purple.
Its official, a survey to launch the new My Ariel campaign from laundry brand Ariel , has discovered that when it comes to finding love women are far pickier about appearances than men, with over a fifth (28%) of women and just 14% of men admitting to declining a date with someone because they hated their clothes.
http://www.youtube.com/watch?v=PPsMfW1LO0E
In fact British women feel so strongly about a man's dress sense that 60% reported clothes are the number one dating deal breaker, followed in second place by a suitor's haircut (17%) and style of shoes (9%).
Passionate purple – the colour women fall for
The poll of 2000 Brits to celebrate the new My Ariel campaign discovered that men stand more chance with the ladies if they wear purple, with over a third (36%) accepting a date from a man dressed in a purple shirt. Men who prefer the black 'milk tray man' look come in a close second (32%), with the classic crisp white shirt taking third place (13%).
Wearing blue or pink is likely to leave men standing lonely on the dance floor, taking just 11% and 6% of the votes.
Wardrobe overhaul
If any men are lucky enough to pass the 'clothing test' and secure a second date it's likely that she's already plotting to overhaul his wardrobe with a quarter (25%) of British women believing there is always room for improvement on the clothes front, and nearly one in 20 admitting that every time they go out with a new partner they like to dictate their style.
But men are confident in their style choices as a quarter (25%) won't seek anyone else's opinion on what they choose to wear for a night out.
The destroyer
31% of women admit to having no qualms in demanding their partner changes their clothes because they are embarrassed to be seen out with them.  It's not only the ladies, however, that have a say in their other half's wardrobe, as nearly a fifth (18%) of men are guilty of doing the exact same thing.
When it comes to taking drastic measures, men and women are both as guilty as each other with one in 10 admitting that they've even destroyed a partner's item of clothing that they really disliked.
This might explain why nearly a quarter of men (23%) still take their washing home for their mum to do – and only 4 in 10 couples allow their partner to wash their favorite item of clothing with half preferring to do their own washing – separately!
The survey was conducted to celebrate the launch of Ariel's new TV ad campaign 'My Ariel' which is themed around people's real life clothing stories. Visit www.facebook.com/ArielUKandIRE for further information and to watch the videos.