I have recently started going to the gym and I have to tell you its an effort to motivate myself to get down there but one thing that makes things a little more bearable is listening to my Ipod while working out and getting lost in the music for 45mins.

The thing is if you have ever tried to do anything active while using ear buds you will know they are prone to falling out your ear and this can be really annoying as not only it interrupts the music but if you are on something like the tread mill it can be really difficult to put them back in your ear without interrupting your workout.
So with this in mind I was quite excited to try the new Pioneer Steez SE-D10E headphones which they say are designed to be used while be active whether it be down the gym, running in the street or dancing!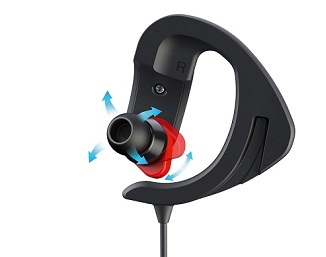 First of all they have a great hook that goes behind the ears which ensures they feel really secure on your ears, yes you may have seen this before but what you wont have seen before is their uniquely designed ball joint earbud which allows a snug fit and mostly importantly accommodates any moving about without any danger of the buds coming loose.
Sound quality wise I was really impressed, dance high beat music sounds crisp and clear with excellent bass ,  the more guitar based tunes also sound great with good instrument separation, for the price point of £59.99 these headphones are seriously impressive.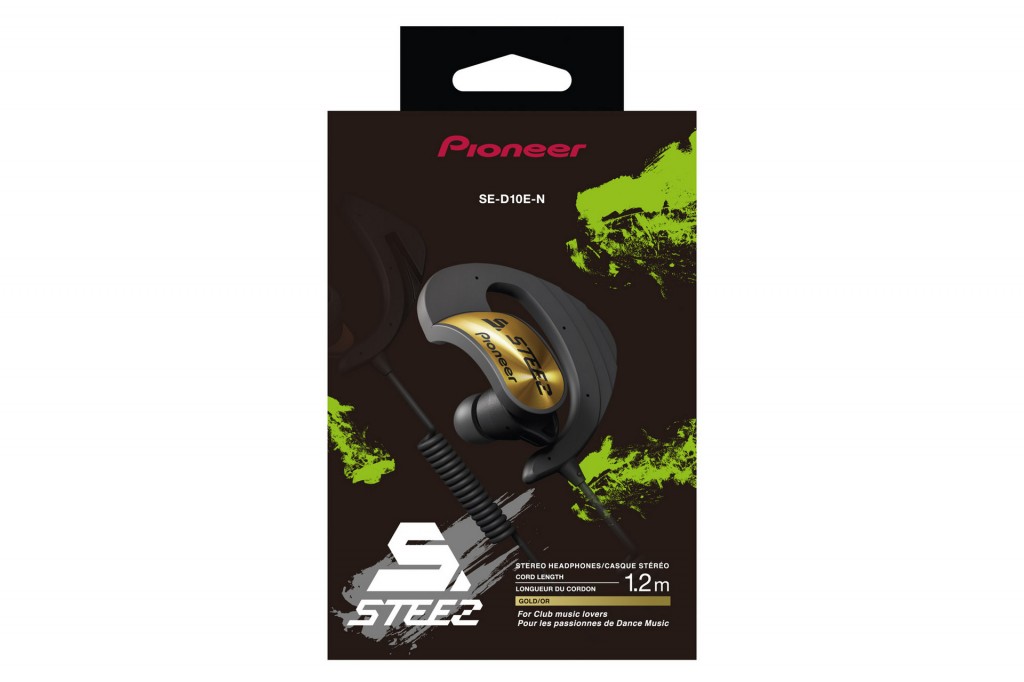 The SE-D10Es come in black and Gold  or  White and silver  and can be purchased directly from www.pioneer.co.uk for £59.99