Up until recently most shower gel products I found were mainly aimed at women  and alot are citrus like smells which are fine and I use them but its nice when a product line comes along focused at men for men.
A offshoot of the popular Anatomicals line these are pocket friendly products that looks and smell great. In fact having used a few of the shower gels over the last couple of weeks they really feel and look like a quality product it doesn't seem like its a budget line where often its glaringly obvious that you get what you pay for.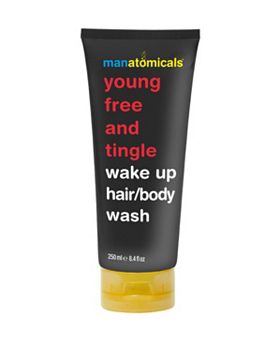 the packaging design is bright cool and modern and doesn't look out of place in the modern style conscious bathroom , each product is also covered has a quirky product description. This week I have been using the Manatomicals 'Young Free and Tingle Wake Up Hair & Body Wash'  and it certainly wakes you up! , I cant pinpoint the fragrance but it certainly wakes you up and smells good, in fact I haven't used another shower gel quite like this and at less than £3 a tube its a complete winner in my book.
The  Manatomicals line is available now from Waitrose and Boots Stores nationwide