You could be forgiven for thinking that wherever you set foot in Las Vegas is a sure-fire bet as far as finding yourself a top-drawer gambling destination is concerned. The sad reality is that this simply isn't the case, and much as you just might find an old boot nestling amongst a net-full of salmon, you'll find there are some gambling haunts nestling amidst the Las Vegas gems that don't even nearly live up to their home town's reputation. Here are a few suggestions that'll help you avoid the few bad apples if you're planning a trip to the world's most iconic party town:
The MGM Grand: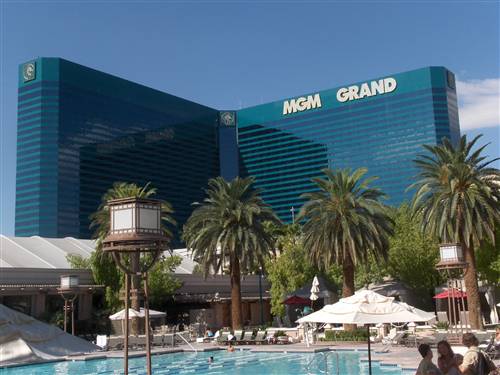 They don't come higher profile than this place. The MGM Grand is truly a super-casino. When it opened in 1993, the Grand boasted the largest hotel in the world, and can still lay claim to the largest holiday resort complex in the United States, with 19 restaurants, a vast array of shops and a leisure complex which features five outdoor pools along with a series of rivers and waterfalls that cover a staggering 6.6 acres. The MGM Grand is not only big, it's beautiful, particularly so since its 'Grand Renovation' project in 2011, which has imbued this 'Gaming City' with a contemporary edge.
Bellagio: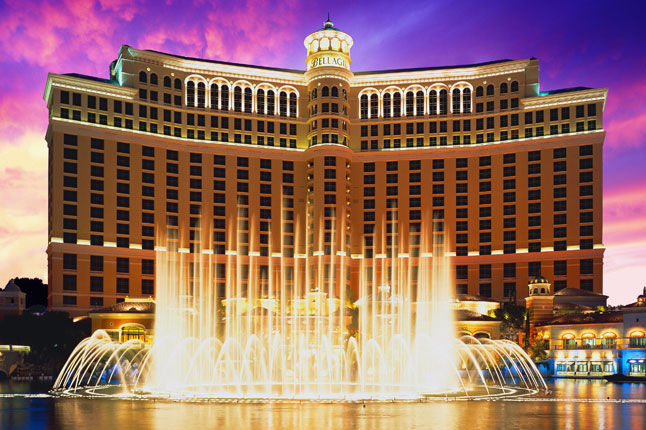 Arguably the world's most elegant casino, the Bellagio's classical bowed façade tells you everything you need to know about the superb class of this establishment. Particularly notable are the wonderful Fountains of Bellagio, the soaring water jets that line the front of the building so gracefully, made famous by Brad Pitt & Co. in recent spy caper Ocean's Eleven. The Bellagio is also notable for its beautiful conservatory and botanical gardens, which offer guests some respite from the dynamic pace of Vegas life.
The Street: Nope, we're not talking about some cutting edge new establishment called The Street. We actually mean the street, any street in Vegas in fact. Simply load up a game of poker, slots, you name it on your smartphone or tablet using a reputable online casino app such as PokerStars after reading up on your Texas Hold'em strategy, and you can enjoy the thrills of casino gaming from the sidewalk. This option is actually particularly great for Vegas, as it offers gamers the opportunity to wander amongst the magnificent surrounds of not just one, but many of the world's greatest casinos whilst they get their kicks.
Caesar's Palace: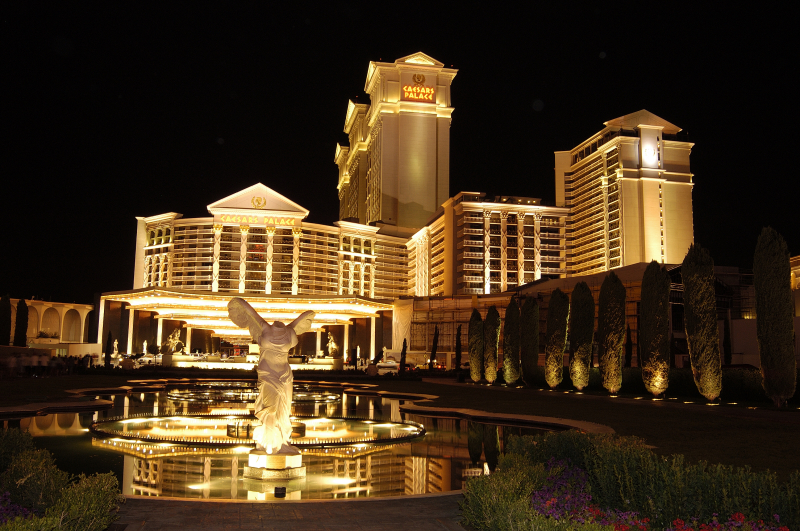 The magnificent towers of Caesar's Palace dominate the Las Vegas Strip, proud and brash monuments to the American Dream. With regular entertainment from the likes of Elton John and Celine Dion, along with some of the city's most celebrated restaurants and interiors, it's not hard to see why this place is amongst the most legendary casinos in the world.