This Sunday its Fathers Day, forgot?  oh dear well dont worry so did I but no fear I have found the perfect thing that will I'm sure please any dad.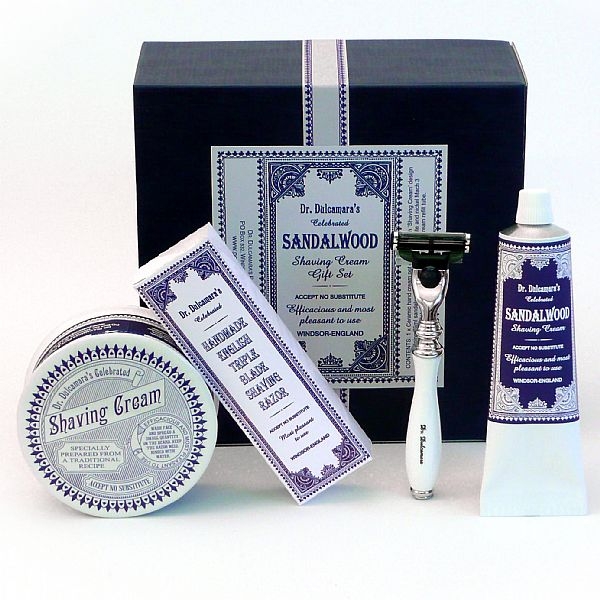 I recently came across this wonderful Shaving set from Dr. Dulcamara's Pots & Potions.
As you can see the set is made in a Victorian style, the stunning sandalwood shaving cream comes in a ceramic pot  which oozes quality , this pot can also be personalised Fathers Day with 'DAD' in  20 Carat Gold as shown for no extra cost.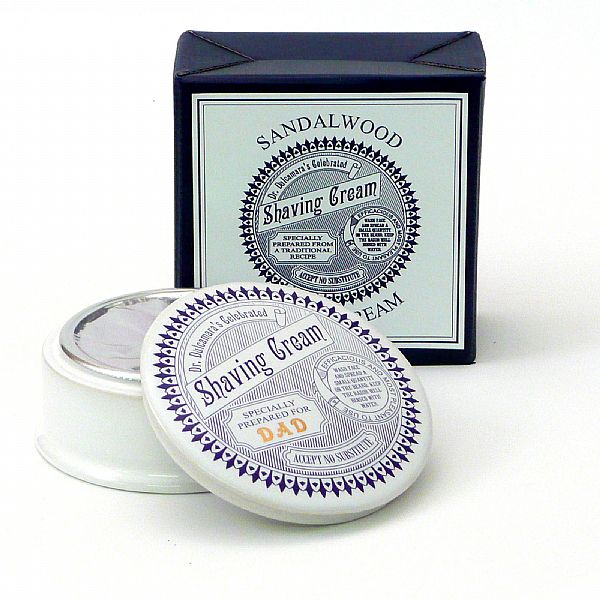 The set also comes with a refill tube of shaving cream and a Mach 3 compatible Razor handle which in keeping with the Victorian styling is finished in white and nickel detailing.
All this comes in a lovely gift box  for £90.00  at www.potsandpotions.co.uk , but be quick they need time to deliver it!