British Gymnastics has announced the launch of the new exciting freestyle gymnastics activity, FreeG.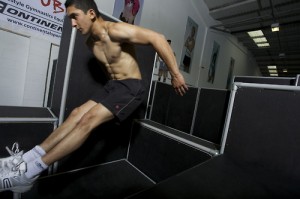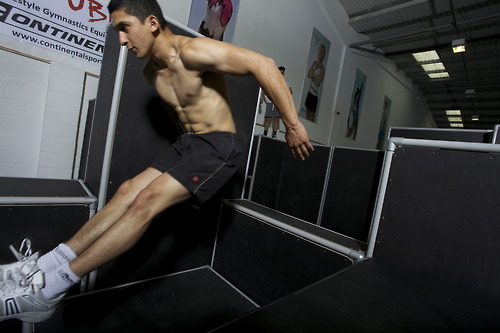 The indoor activity combines traditional gymnastics and acrobatic tricks, with kicks and leaps inspired by martial arts and stunts.
British Gymnastics has developed the new club-based activity in-light of the increased popularity of adrenaline fueled freestyle sports, providing participants with the opportunity to express themselves through an incredible range of tricks and movements in a safe environment.
The governing body has also partnered with Continental Sport to design a range of bespoke freestyle-specific equipment which can be used during sessions by qualified FreeG coaches across the country.
David MarshallHead of Development at British Gymnastics, said: "With the increasing appeal of freestyle sports in the UK we see FreeG as an opportunity for budding freestylers to learn a range of dynamic and exciting tricks in a safe environment.
"We hope the launch of FreeG will encourage those who have never taken part in gymnastics to go to a BG affiliated club or leisure centre offering FreeG and give this exciting new style of gymnastics a go."
Included as part of a wider range of participation opportunities offered by BG affiliated clubs, FreeG is set to get participants moving in ways they never thought possible, getting their hearts racing and developing a heightened sense of spatial awareness that can be put to good use in a variety of other sports.
You can have a look at the videos below to give you some idea of what you could learn :
Tornado Kick – http://www.youtube.com/watch?v=jotAwMG6lX0
Palm Spin – http://www.youtube.com/watch?v=RcShBis5iC8
Butterfly – http://www.youtube.com/watch?v=86zz9w-2-mU
Wall Flip – http://www.youtube.com/watch?v=NVrzYFp-1wE
L-Kick – http://www.youtube.com/watch?v=sEos5FHxtck
Kip-Up – http://www.youtube.com/watch?v=0VqZtjBotWI
To find out more about this exciting new activity and to release your inner freedom, visit: www.freegfreedom.co.uk