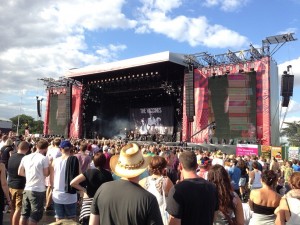 Last weekend I was lucky enough to be invited by Pioneer to this years V Festival, not only that they also invited us to the super exclusive Louder Lounge which is where all the press and celebrities chill in between the awesome acts.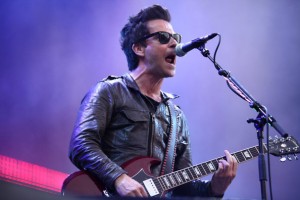 Pioneer were in the lounge where they were Hosting their Music Challenge for all the Press and Celebrities in attendance.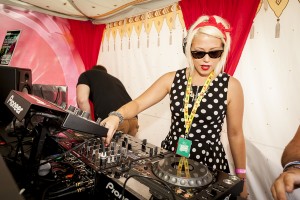 The Challenge involved listening to two tracks mixed together  and identifying the two artists, this stumped more than a few people while we were there but thankfully we were some of the lucky ones that guessed right and scored an awesome pair of Pioneer headphones a few celebitries had a go too including singer Amelia Lily pictured here having a go.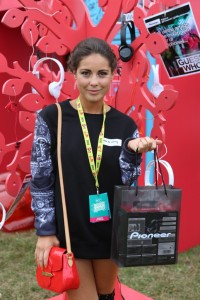 Made In Chelsea's Louise Thompson also knew her stuff and walked away with a pair of headphones.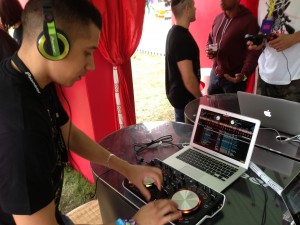 As well as the challenge Pioneer had some staff on hand demoing their range of DJ products , I particularly loved the WeGo which is a compact mixing setup that can me hooked up to any Mac or PC to hone your bedroom DJing skills.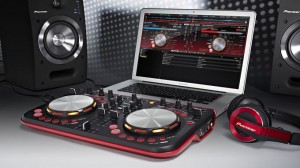 This years V Festival lineup was pretty spectacular highlights for me were Beyonce, Kings of Leon and The Stereophonics but also as guests of Pioneer we had access to a number of small intimate sets in the Louder Lounge including Labyrinth , Paloma Faith and the highlight for me the amazing Leah Weller (daughter of Mod Father Paul)  Leah not only has the looks she has a stunning voice, that girl will go far, its in the genes!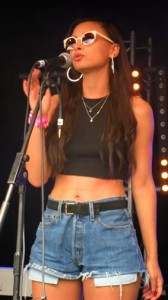 I had an amazing weekend seeing some amazing bands, meeting some fantastic people and being totally spoilt in the Louder Lounge, so much so I really don't think another Festival will be up to scratch after this!
Big thanks to Pioneer, you can check out their fantastic range of DJ products over at Pioneer.co.uk