Last Friday I had the pleasure of attending the Luna Cinema screening of the latest James Bond film 'SkyFall'  in the grounds of London's Kensington Palace and Id like to share with you what a fantastic experience it was.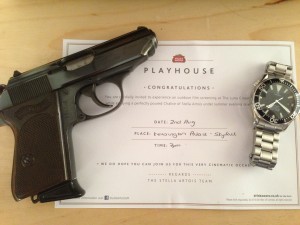 I'm a big Bond fan so when I received the invitation from Stella Artois I was really excited, Ive never been to one of these outdoors screenings before.
When we arrived we were greeted by the Stella Artois Ambassador who promptly took us to the front of the line into the screening area  to our waiting blanket cushion and picnic, from that moment I knew we were in for a fantastic night. As the event is sponsored by Stella Artois there was of course a full bar service with Stella Artois on draught  which if you can imagine drinking a chilled chalice of Stella Artois as the sun sets watching a fantastic film was a unforgettable experience.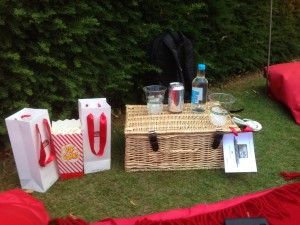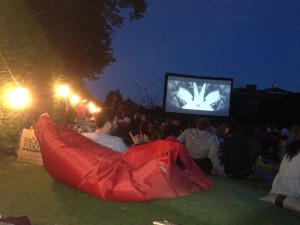 Whoever chose SkyFall to be screened in London thank you it really was an inspired choice, if you have seen the movie you will know a major part of it is set in central London and there really was something magical watching the film in a London park, with the occasional Police siren blazing past and helicopter in the sky, at some points it because unclear which sounds were real life and which were part of the movie, as you can imagine this just added to the magic of it all.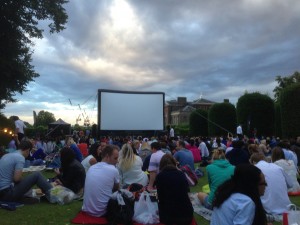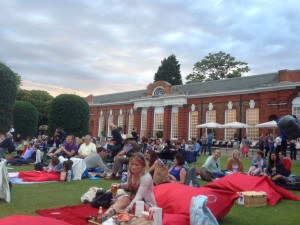 For more information the Luna Cinema and upcoming events head over to www.thelunacinema.com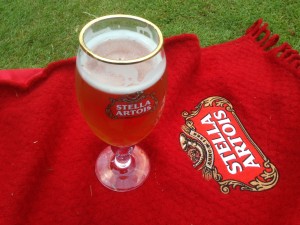 As the Official Beer and Cider Partner of The Luna Cinema, Stella Artois will serve film-goers perfectly poured Chalices of Stella Artois under the summer evening skies. The premium beer brand will also be giving away free Chalice glasses at selected events, as well as a chance to win VIP tickets on the Stella Artois UK Facebook page.