There seems to be alot of these portable speakers hitting the market recently the idea being a wireless speaker that you can stream music from your phone or tablet device. I have reviewed a few of these speakers on the site, but up until now they have been smaller quite basic affairs, so when I was offered the XW-SMA3 from Pioneer to play with I was excited to see what it had to offer.
First impressions the Pioneer is a stylish well presented bit of kit with slick touch sensitive buttons and a large speaker grill dominating the box.
Connection options on offer are Airplay (for Apple devices)  DLNA ( alot of Android and quite afew of other devices support this)  and finally HTC connect which is basically HTC's version of airplay although sadly limited to a small number of phones at the moment such as the HTC ONE.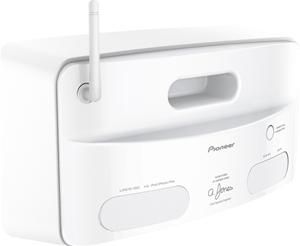 So being a Apple man I went about trying to pair the speaker with my Ipad,  this is where I hit a bit of a stumbling block, the included instructions arent great or at least confused the hell out of me and just didn't work!  in the end after an hour or so of hopeless fiddling I made a call to Pioneer who to be fair were very helpful and  sorted the problem out straight away.
Once the IPad was successfully paired the two devices communicated seamlessly.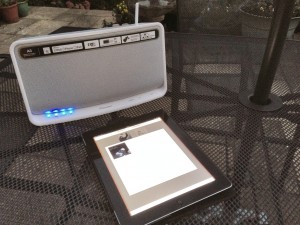 The Sound quality?  well this is where I'm torn, the speaker has a lot of power especially for its size and the music is loud and vocals clear, for dance and rap tracks the speaker sounds amazing but with more rock or guitar based music the instrument seperation isnt quite there so I would say its certainly not a speaker for the audiophile but then Im not sure you expect sound perfection with a product like this, in fact I think the Pioneer XW-SMA3 is perfect for BBQs and parties where you need music portability and in that field this speaker really comes up trumps with a excellent lithium Ion battery that will last you five hours worth of party tunes.
Overall if you are looking for a decent portable speaker to take in the garden or parties this is ideal and I would thoroughly recommend it.You can currently pick up the Pioneer XW-SMA3 Airplay Speaker at Amazon for £169.99 in either White or Black.