With the winter weather setting in and days getting colder and colder I have been looking around for a new winter coat, all the usual places on the high street have been a little uninspiring this year so I went searching online and have just done something I never thought I would do, I've bought my first Barbour Jacket!
Barbour jackets were founded by Scot John Barbour in South Shields England so its a thoroughly British company with the jackets still made in South Shields you are also supporting British manufacturing which is a nice Bonus.
I think my aversion to buying a Barbour in the past has mainly been they always seemed a bit too grownup or something farmers would wear but things change, a quilted Barbour jacket is now worn by both young and old and no one will mistake you for a farmer!
Ive opted for this model from online men's fashion store Cockney Rebel Fashions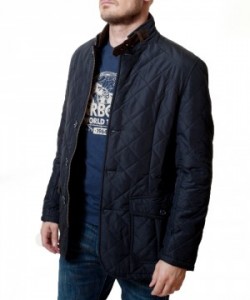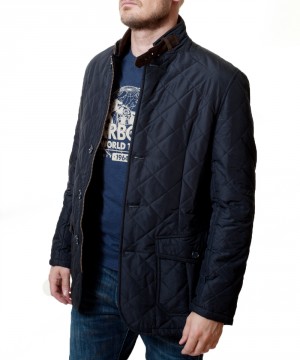 The Barbour Quilted Lutz jacket is a lovely tailored fit jacket and at £149.00 I think quite reasonable priced, I can't wait for it to arrive!
While not a British company I couldn't help while browsing the range from Diesel Jeans online also picking up this great Shawl neck wool blazer also from Cockney Rebel to help layer up! and currently at £79.99 not bad value at all.
What are your winter pickups? let us know on our Twitter @GentlemensGoods we would love to hear from you