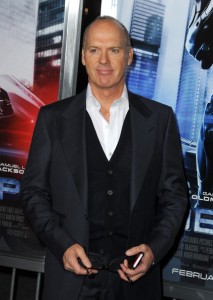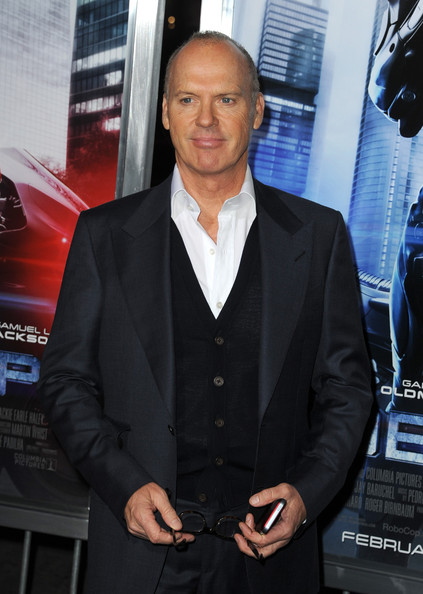 Hes often forgotten but Michael Keaton was a massive deal in the late 80s and early 90s and has appeared in some absolute classics movies, if you are younger than thirty some of these may of passed you by so with his role in the new Robocop sparking our interests in all things Keaton again we thought we would bring you a list of our all time top Michael Keaton movies
Night Shift (1982)
It was Keaton's work alongside James Belushi in Working Stiffs which led to a co-starring role in Ron Howard's comedy film Night Shift. Playing the fast-talking schemer Bill "Blaze Blazejowski alongside Henry Winkler, Keaton's was the acclaimed role and this subsequently led to further comedic performances in films including Johnny Dangerously and Gung Ho.
Beetlejuice (1988)
His seminal performance in Tim Burton's horror-comedy classic Beetlejuice, alongside Geena Davis, Alec Baldwin and Winona Ryder, was the film which truly pushed Keaton to Hollywood's A-list. Originally turning down the role, the actor now deems Beetlejuice to be the favourite film he has done perhaps realising that he provided the world with a character for the ages. A confirmed sequel is in the works, with Keaton in talks to reprise the role.
Batman (1989)
Re-teaming with Tim Burton to star as Bruce Wayne/Batman, Keaton's career was given a further boost. Burton cast the actor due to thinking he was the only actor who could portray somebody with the darkly obsessive personality that the character demands, his casting was met with hostility from the die- hard fans, preferring somebody who fit the physicality displayed in the comic books. Eventually, Keaton won audiences around, as well as critics, leading Batman to become the biggest hit of the year.
Pacific Heights (1990)
Here, Keaton played Carter Hayes, a tenant in the exclusive Pacific Heights neighbourhood who turns nasty when he is asked to leave by a newly-married couple (Matthew Modine and Melanie Griffith). In this role, Keaton displayed a disturbingly tense side he had yet to show audiences he could play with ease.
Batman Returns (1992)
A sequel to Tim Burton's Batman was inevitable, as was the opportunity for Keaton to don the cape and cowl once more. Met by even more critical acclaim despite its darker undertones, Keaton did well to stand firmly amidst more memorable turns from the supporting cast, including Danny DeVito as The Penguin, Michelle Pfeiffer as Selena 'Catwoman' Kyle and Christopher Walken as millionaire industrialist Max Shreck. When Burton departed the franchise ahead of the third outing, Keaton also left the juggernaut franchise, a sign of respect to the director who had guided him to superstardom.
Jackie Brown (1997)
Another role in which the actor has reprised, Keaton starred in the Quentin Tarantino film Jackie Brown, as Agent Ray Nicolette, a beloved character who crops up in Elmore Leonard novels. With orders to intercept Pam Grier's Jackie Brown in order to capture criminal Ordell Robbie (Samuel L. Jackson), Keaton also popped up as Ray Nicolette for a cameo in Steven Soderbergh's critically-acclaimed Out of Sight in 2000.
Jack Frost (1998)
Turning in a performance in festive family film Jack Frost was next on the list, starring as a family man who dies in a car crash and comes back to life as a snowman. Despite not being well-received, it was a film which showcased the actor's willingness to broaden his horizons having starred in comedies, blockbusters and thrillers.
White Noise (2004)
..and next on the list was horror, with White Noise referring to the electronic voice phenomena (EVP) where voices from 'the other side' can be heard on audio recordings. Keaton played architect Jonathan Rivers who, upon his wife's disappearance, discovers recorded messages from Anna through EVP. Despite poor reviews, the film was a sleeper hit.
Toy Story 3 (2010)
After a slew of performances in family film Herbie: Fully Loaded (2005), Chick Hicks in Cars (2006) and a rumoured appearance in a little TV series called LOST (he was originally slated to play Jack Shephard for one episode before the writer's decided they wanted Jack to a regular…), Keaton provided the voice work for Ken in the long-awaited and much-loved trilogy closer, Toy Story 3 – a hilarious role which inevitably led to another comedy role (akin to those which launched his career) in The Other Guys (2010)

Need for Speed (2014)
Car-racing thriller Need for Speed featured an eccentric performance from Keaton as Monarch, a reclusive and crazed host of an underground supercar race competition which features the main cast (including Breaking Bad's Aaron Paul). Drawing on many of his past influences, Keaton takes something that appeared miniscule on the page, but turns in a hugely memorable role. All in a day's work.
RoboCop (2014)
Keaton plays the role of Raymond Sellars in an off-kilter and reserved manner, the CEO of OmniCorp covering up the corruption that is infesting the company which comprises most of America. Taking his marketing team, as well as scientist Dr. Dennett Norton (Gary Oldman), with the creation of this new law enforcement product – a robotic policeman comprised of cop Alex Murphy, killed in the line of duty. Pushed to the edge and willing to do anything to prevent his corporation from crashing down around him. Keaton plays Sellars with an air of unpredictability and ruthlessness, remind audiences why the actor is always a welcome presence in films.

RoboCop is released on Limited Edition Blu-ray Steelbook, Blu-ray and DVD on June 9th 2014 from STUDIOCANAL