A true test of a great actor is the unlikeliest of scenarios; however, if an actor or actress can convey the sense they have consumed large amounts of alcohol without actually doing so, then it's only a matter of roles until you deliver a performance which will stand the test of time. To mark the DVD release of Downhill on 16th June 2014, we count down the ten best movie drunks.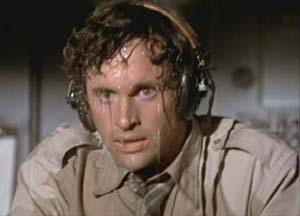 Ted Striker (Airplane! – 1980)
Played by… Robert Hays
As an airplane passenger forced to take action when everyone's lives are thrown in danger, this classic spoof of disaster movies depicts Striker as an edgy, over-serious ex-fighter pilot with a drinking problem – best evidenced in the hilarious scene where he has a drink, but due to the heavy turbulence ends up slashing himself in the face rather than drinking any of it.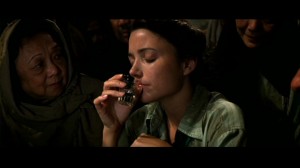 Marion Ravenwood (Raiders of the Lost Ark – 1981)
Played by… Karen Allen
Appearing in all Indy films bar The Last Crusade, Marion Ravenwood's memorable first appearance comes in the midway point of a drinking contest which she is naturally winning. Surrounded by empty shot glasses, Ravenwood embraces her liquor-holding technique to get out of a few threatening scenarios, including her escape from Belloq.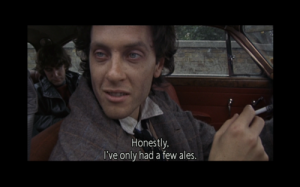 Withnail (Withnail & I – 1987)
Played by… Richard E. Grant
It's hard to recall this as Richard E. Grant's performance, but what a way to burst onto the cinematic landscape; as titular character Withnail, Grant steals the film as a drugged and very drunk British unemployed actor who ups and leaves his squalid Camden apartment for an idyllic holiday in the countryside, courtesy of his Uncle Monty (Richard Griffiths). Raining non-stop with a lack of food, Withnail and pal Marwood (Paul McGann) end up drunker than before…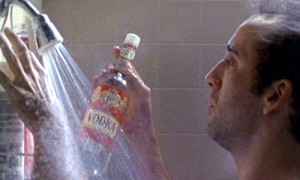 Ben Sanderson (Leaving Las Vegas – 1995)
Played by… Nicolas Cage
Perhaps the most accolade-strewn 'drunk' performance comes from Nicolas Cage in heavy drama Leaving Las Vegas, and rightfully so; his intensely played performance shows the other side of alcoholism – the real side; the one which tears lives apart. Harrowingly difficult to watch, any doubt as to the scope of Cage's career, look no further than this performance.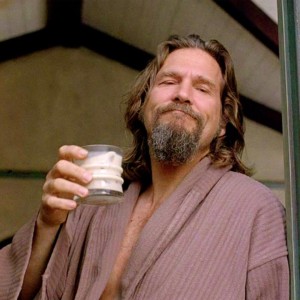 The Dude (The Big Lebowski – 1998)
Played by… Jeff Bridges
This White Russian drinking layabout becomes embroiled in a kidnapping plot due to sharing names with a wheelchair-bound millionaire (David Huddleston); the kidnap in question occurs when the latter's wife Bunny is held for ransom, and with an array of characters getting in The Dude's way, including troubled Vietnam veteran Walter (John Goodman), Julianne Moore's avant-garde feminist Maude Lebowski and John Turturro's Italian bowling opponent Jesus Quintana, it's no wonder he accepts drinks more readily than most.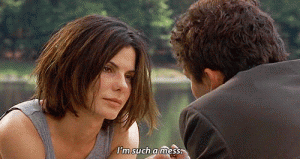 Gwen Cummings (28 Days – 2000) Played by… Sandra Bullock
As a newspaper columnist obliged to enter rehab for her alcoholism, Sandra bullock's portrayl of Gwen Cummings reaches for the Nicolas Cage heights of movie drunks. Kick-starting the film with a spiralled event where Cummings wrecks her sister's wedding after consuming more than enough alcohol, it is refreshing to see a script depict a troubled character who is willing to try and beat their condition.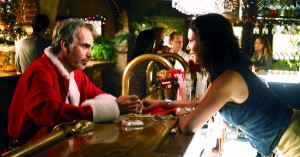 Willie T. Stokes (Bad Santa – 2003)
Played by… Billy Bob Thornton
Not even working as Santa Claus in a shopping mall can prevent Billy bob Thornton's Willie T. Stokes snatching numerous moments to swig from alcohol-filled flasks – so much so that he even ends up vomiting on the job. His priceless reaction where child Thurman (Brett Kelly) brings him a glass of orange juice to sober him up best encapsulates why Stokes made it onto this list.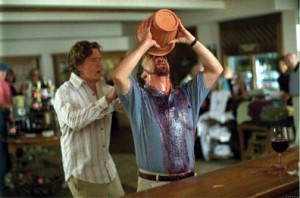 Miles Raymond (Sideways – 2004)
Played by… Paul Giamatti
What better way is there to disguise your alcoholic tendencies than to travel to peaceful wineries with a friend; this is precisely what Paul Giamatti's Miles does in Alexander Payne's Sideways. Perhaps due to drinking so much of it, Miles is an apparent wine expert, shown to be the case with his oft-quoted outburst – 'I am not drinking any f*cking Merlot!'
Jasmine (Blue Jasmine – 2013)
Played by… Cate Blanchett
Jasmine, a babbling, drinking shadow of her former socialite self, is thrown into despair following the downfall of her fraudulent businessman husband (Alex Baldwin). Heading to New York City where she plans on staying with free-spirited adoptive sister (Sally Hawkins) who lies on the opposite end of Jasmine's spectrum, scene by scene she melts further down, drowning sorrows in a number of glasses of alcohol throughout the running time of Woody Allen's film.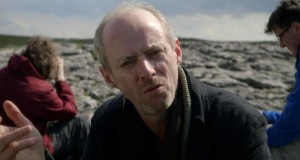 Julian (Downhill – 2014)
Played by… Ned Dennehy
Despite all four old school friends participating in the same amount of drinking during a coast-to-coast walk across the UK, there is naturally one who embraces the opportunity to drink copious amounts of alcohol rather than enjoying the outdoors or, you know, each other's company. This Ned Dennehy's Julian, in a peculiar but hilariously watchable performance, which sees the four blokes get up to a whole manner of brilliant hi-jinks.
Downhill is available on DVD and digital platforms on the 16th June 2014