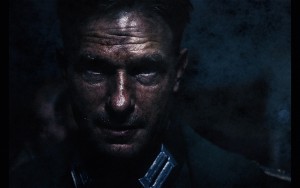 Acclaimed Russian director Fedor Bondarchuk's action epic STALINGRAD explodes onto Blu-ray and DVD this June 23rd and to celebrate we've got 3 copies of the Blu-ray/DVD to give-away completely free!
Starring Thomas Kretschmann (King Kong, upcoming The Avengers: Age of Ultron) "Stalingrad" is an epic look at the battle that turned the tide of World War II. A band of determined Russian soldiers fight to hold a strategic building in their devastated city against a ruthless German army, and in the process become deeply connected to two Russian women who have been living there. The film is directed by acclaimed Russian filmmaker Fedor Bondarchuk (9th Company), who was introduced to the world of cinema at an early age as the son of actress Irina Skobtseva and internationally acclaimed film actor and an Academy Award®-winning director Sergei Bondarchuk. The film stars an ensemble cast including Thomas Kretschmann (King Kong), Petr Fedorov, Sergey Bondarchuk, Mariya Smolnikova and Yanina Studilina.
To be in with a chance of winning simply watch the above trailer and answer the following question. What year did the Battle of Stalingrad commence?
a) 1942
b) 1842
c) 1742
email us the answer at enterthecomp@gmail.com, three winners will be chosen at random on 27th June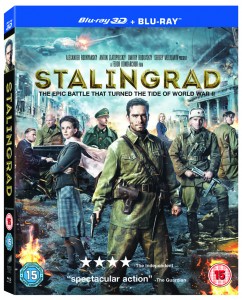 STALINGRAD is out on Blu-ray (with 3D), DVD and digital download June 23rd. You can order your copy now here
© 2013 VTB Bank, VGTRK, Telecompanya, Non-Stop Production and Art Pictures Studio. All Rights Reserved.