A new short film has been produced by Scotch Whisky brand Johnnie Walker Blue Label.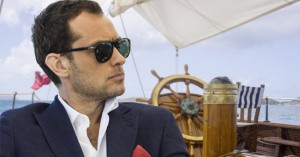 Staring Jude Law and Giancarlo Giannini the film focus on a man who has it all yet makes a wager for a money can't buy prize.
Law is quoted as saying "The film is about improvement and progress and this is something I try to do in my work and my everyday life. I had to learn new skills shooting this film that combined with the places we visited and shot in, alongside working with Jake and with Giancarlo, (this) made it a truly rare experience."
Brands making films can be a bit hit and miss, the last time Ive seen this done effectively was in The Driver series of films made by BMW in the early 2000's and with the likes of Law and Giannini on board it certainly sounds promising.
You can view the whole film for free below :