It's hard to recall that Scarlett Johansson started out as a child actress, starring in films ranging from Robert Redford's The Horse Whisperer to The Coen Brothers' The Man Who Wasn't There. Transitioning from those child roles to altogether more grown-up performances, Johansson has risen to the A-list, ensuring her presence in Hollywood as a commercially successful actress who turns in critically-acclaimed performances and she also happens to be my biggest actress crush!
To mark the release of Under the Skin on Blu-ray and DVD on 14th July 2014 from STUDIOCANAL, we look back at some of her best performances…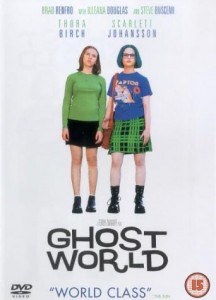 Ghost World (2001)
Despite small roles in her teens, many began taking notice of Johansson as a rising star after her performance in Ghost World, Terry Zwigoff's cult comedy-drama based on the comic book of the same name. She plays Rebecca Doppelmeyer, a social outcast alongside best friend Enid (Thora Birch), who get up to no good in the summer following their graduation. Although the film wasn't a commercial success, Johansson received critical acclaim for her understated performance.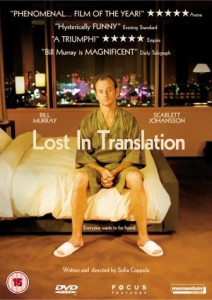 Lost In Translation (2003)
It was Sofia Coppola's Lost In Translation which saw Johansson, not only become an adult but propelled forward to become the Hollywood starlet she is today. She plays Charlotte, a listless and lonely young wife who crosses paths with Bill Murray's faded movie star in Tokyo. Acclaimed by all, Johansson earned a BAFTA and Golden Globe nomination for her efforts.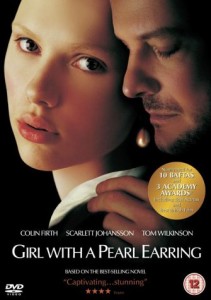 Girl with a Pearl Earring (2003)
At the age of 18, the same year which saw her breakout role, Johansson played Griet in Girl with a Pearl Earring (directed by Peter Webber), which saw her nominated for further BAFTAs and Golden Globes. The character of Griet was a 17th-century servant in the household of Dutch painter Johannes Vermeer (Colin Firth). After Kate Hudson stepped down from the lead role and Webber came on-board as director, he auditioned 150 girls, opting for Scarlett Johansson as she '…just stood out'.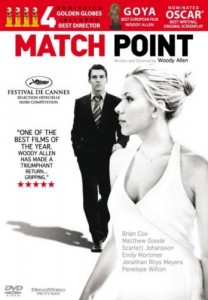 Match Point (2005)
In the same year as critical bomb The Island alongside Ewan McGregor, she appeared in Woody Allen's Match Point for which she received another Golden Globe nomination. She plays American actress Nola who begins an affair with her ex-boyfriend's brother-in-law Chris Wilton (played by Jonathan Rhys Meyers) which causes problems for his social standing within his wealthy family. Many deemed the two lead performances as the best acting seen in a Woody Allen film for some time at that stage.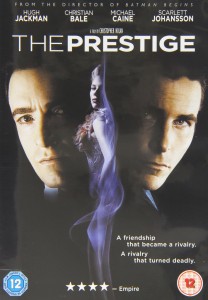 The Prestige (2006)
A small, but extremely pivotal role, Johansson plays Olivia Wenscombe in Christopher Nolan's The Prestige in which Hugh Jackman and Christian Bale's rival magicians try to outdo each other, with dire consequences for all surrounding them. Wenscombe is the assistant and lover of Robert Angier (Jackman) who becomes nothing more than a pawn played by the two. Showcasing an eye for quality, the actress was vocal of her praise for Nolan's directing methods.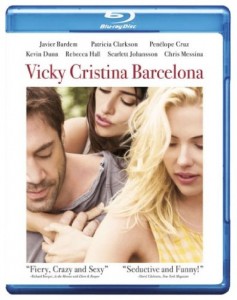 Vicky Cristina Barcelona (2008)
Her third appearance in a Woody Allen film (after 2006's Scoop), Vicky Cristina Barcelona went onto become the director's most profitable film. Johansson plays Cristina, one of two American women who spend a summer in Barcelona where they meet and become attracted to artist Juan Antonio (Javier Bardem), who remains enamoured with his emotionally unstable ex-wife (Academy-award winning performance from Penélope Cruz). Perhaps most notable for showing she can remain memorable amongst an ensemble of terrific actors.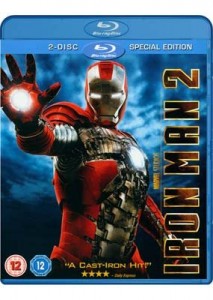 Iron Man 2 (2010)
An important film in Johansson's career as this was her first performance as Natasha Romanoff AKA Black Widow, ahead of Avengers Assemble and Captain America: The Winter Soldier, furthering the ability to steal scenes amidst a gathering crowd of world-famous stars (including Robert Downey, Jr. and Chris Evans). Despite not being the initial choice for the role (Emily Blunt, don't you know…), she has since made the role her own, embracing the many extended choreographed fight sequences she partakes in throughout each film she appears in. Next up will be Avengers: Age of Ultron in May 2015.
Don Jon (2013)
Furthering her acting skills as sassy, gum-chewing Jersey girl Barbara Sugarman, Johansson's role in the Joseph Gordon-Levitt directed Don Jon was deemed a highlight by many. Starring opposite Levitt himself, who takes lead role duties as a modern day Don Juan obsessed with pornography, it is to the actresses credit that Sugarman is a character you will yourself fall in love with, and then rue the day you ever messed with her, just like the title character.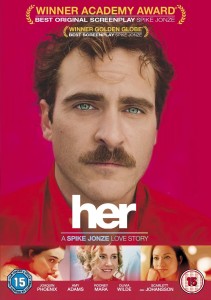 Her (2013)
One of the more impressive feats of her career, in Spike Jonze's Her, Johansson never once appears on the screen, instead allowing her voice to deliver a standout performance that had many calling for the Academy to take notice. Set in a futuristic setting, she voiced Samantha, an intelligent computer OS (operating system) who enters a virtual relationship with Joaquin Phoenix's human Theodore Twombly.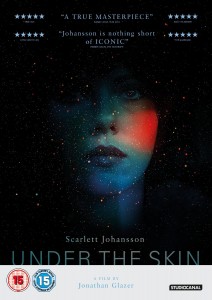 Under the Skin (2014)
Scarlett Johansson's performance in Jonathan Glazer's acclaimed feature Under the Skin is a career best; starring as an alien who preys on men in Scotland, the actress heightens the mystery and intrigue surrounding her very existence. As the film endures, Johansson conveys the emotional battle she experiences, overcome with an unexpected feeling of guilt over her actions. Baring all for the role, Johansson embraces the experience – driving a van around Scotland and picking up unsuspecting Scottish men whilst a camera crew sat in the back of the van is a slice of film-making genius which has since hit headlines.
Under the Skin is released on Blu-ray and DVD on 14th July 2014 from STUDIOCANAL