So you may have noticed recently there has been a massive surge in popularity of these monthly clubs where you pay a certain amount every month and receive a specially selected box of goodies each month often based on a theme.
In the first of a series of posts we take a look at our favorites of these clubs, and let you know what to expect, this time we are looking at every real mans favorite (well maybe second favorite thing) MEAT!
Carnivore Club searches the globe for artisans that purchase ethically treated animals, employ humane slaughtering practices, use locally sourced ingredients and are passionate about making exceptional products.
A subscription to Carnivore Club makes the perfect gift for the man who likes the finer things in life or just loves meat! You can choose a membership configuration that suits your needs: monthly bi-monthly or quarterly. Or purchase a one month box to see how you like being a discerning member of Carnivore Club. A monthly subscription costs £29.00 and a one off box/gift costs £32.00.
So what do you get in your monthly box I hear you ask? well Carnivore Club kindly sent me a sample box so I can show you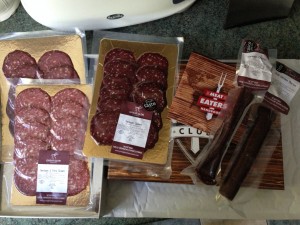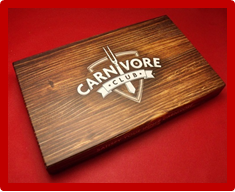 gncenter size-medium wp-image-3415″ />
As you can see I was sent three types of salami and two types of Chorizo but whats nice is they also include a booklet detailing whats in the box serving suggestions- and even drinks pairings!
The salami is quite possibly the best I have ever tasted, I haven't had this kind of chorizo before but it too is amazing packed full of flavour and you really can see where your £29.00 is going.
Id say if you are looking to treat yourself or a meat adoring loved one check out Carnivore Club
For more info head over to www.carnivoreclub.co