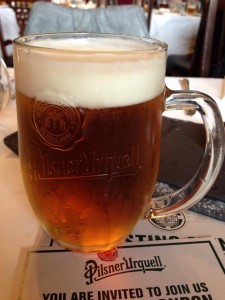 Have you ever done one of those things you always dreamed of? One of those bucket list moments of your life? Well a few weeks ago myself and fellow Gentlemens Goods writer Dave did exactly that.. we brewed our own beer and yes I'm still grinning wildly about it!
Pilsner Urquell the original and best Czech pilsner brand invited us for the day to learn all about the brewing process from start to finish this was explained to us my Pilsner's head brewer Václav Berka.
Once we knew our Malt from our Hops we were split into six teams, me and Dave in the writers team and the others consisting of London pubs that serve the wonderful Pilsner Urquell.
Our Task? We had to create our own Pilsner, we were given the classic recipe but had to decide ourselves what spin we would put on our brew.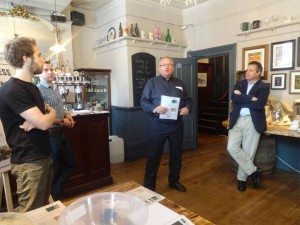 We each explained the sort of beers we like and it seemed half the group liked a hoppier beer with a few saying they liked some of the darker brews – our answer? Let's make a hoppy dark pilsner!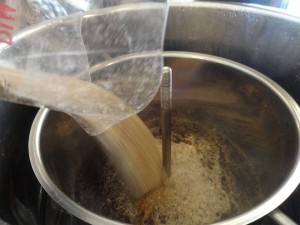 Once the beer making process was on it way we brainstormed ideas for our beers name before finally settling on 'Another Fine Mash'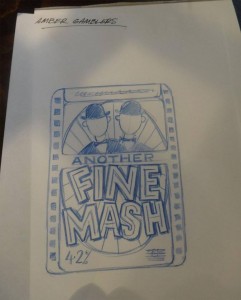 We then worked with a designer to come up with a label design as you can see its gone through several generations.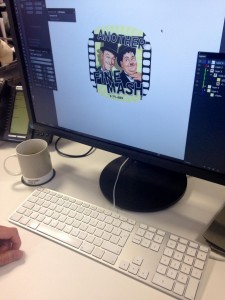 And here's the finished brew, as you can see we seem to have achieved our aim of a dark brew, but will it be a hoppy Pilsner?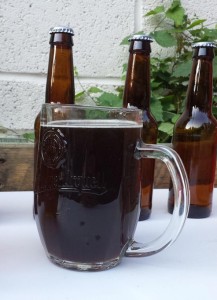 Well I don't know as I haven't tried it myself but if you want to find out at the same time as me please head down to the judging event on July 15h where you can sample all six beers and vote for your favourite, the winner will be produced on a larger scale for a beer festival later in the year.
If you are curious this is the final recipe we came up with

The final six brews below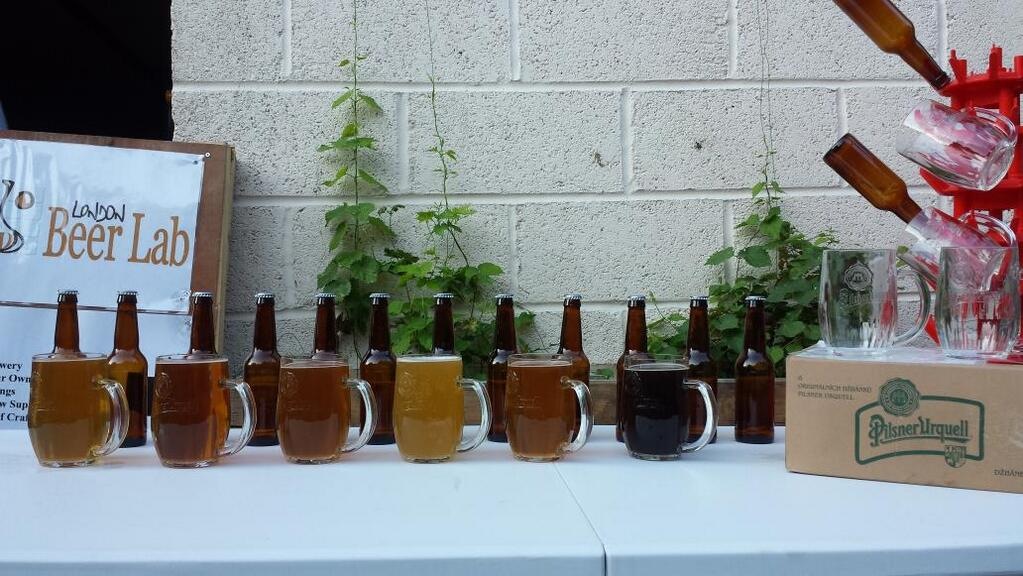 The Brew Off Event will take place at The White Horse Parsons Green, London from 6ish, all are welcome (as long as you vote for us!!!!) see you there!
Big thanks to Pilsner Urquell who are genuinely one of my favourite beers out there and have been ever since I first tried it in Prague many years ago, if you haven't tried their wonderful pilsner then please go now and do it!